The Short North is a neighborhood in Columbus, Ohio that is centered on the main strip of High Street and extends just to the south of Ohio State University.

This densely-populated neighborhood is known as a commercial and residential district with high pedestrian traffic, especially during its Gallery Hop and other local and downtown events.

The Short North has been described as offbeat and trendy and is populated with art galleries, specialty shops, pubs, nightclubs, and coffee shops. Of course, there are many things in or around this neighborhood to do with your family.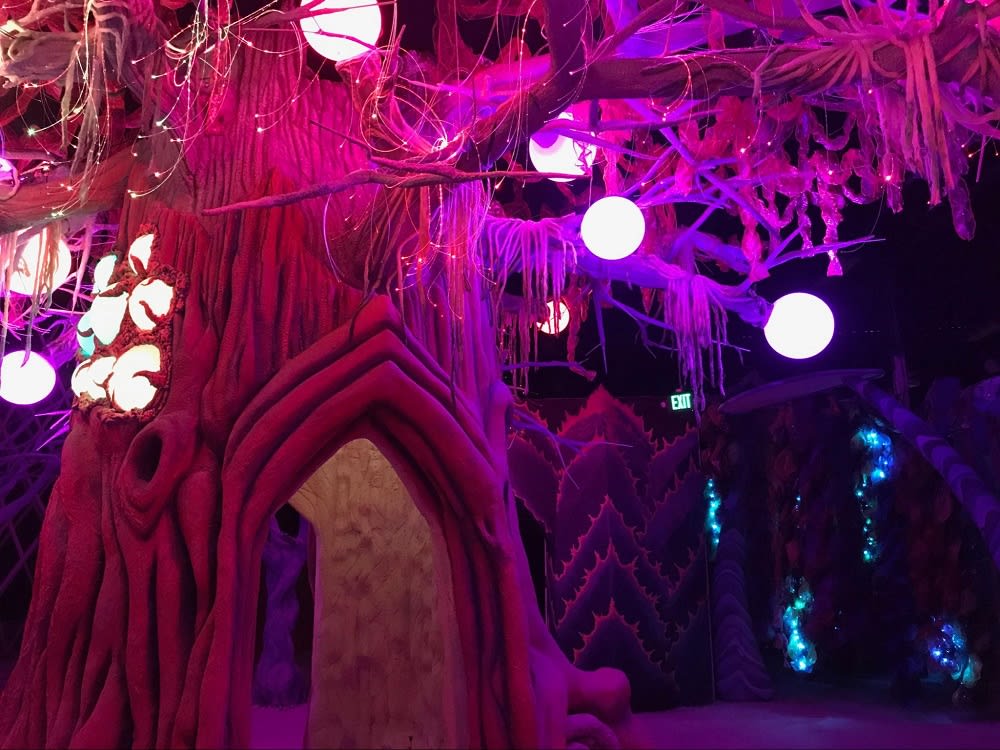 Image credit: otherworldohio.com

Visit a museum or an art gallery
Educational trips are always as fun as leisure activities, whether you choose to visit a fun and interactive museum or a gallery full of unique art. Bring the kids to a show at the Columbus Children's Theater, or sign them up for a fun-filled class to unleash their creativity! Kids can learn about musical theater, acting, costume creation, and more.

The Ohio History Center is a history museum and research center located in Columbus. It is the primary museum for Ohio's history and is the headquarters, offices, and library of the Ohio History Connection. There are a few things you can do at the History Center, including but not limited to: exploring life in the 1950s, viewing extinct and endangered Ohio species, seeing an exquisite collection of Civil War battle flags, being able to sift through your family genealogy in the archive library, and learning about preserving homes and communities at the preservation office.

The Columbus Museum of Art is possibly the most famous and well-known art gallery and museum in Columbus. It was also the first museum of art to register its charter with the state of Ohio. While reserving tickets in advance is encouraged, it isn't necessary. The artwork on display rotates on an annual basis, making this ever-changing destination ideal for multiple visits.

The Pizzuti Collection of the Columbus Museum of Art is a museum for contemporary art in Columbus and is part of the Columbus Museum of Art. This three-story gallery is located between Short North and Victorian Village and can be visited on its own or as part of a larger trip to the CMA. The art you'll see here is distinctly different from what you'll typically see at the Columbus Museum of Art, so it's definitely worth a second trip.

If you want something a little more out-of-the-box than a typical museum or art gallery, Franklin Park Conservatory and Botanical Gardens might be the place for you. This beautiful botanical garden and conservatory showcases exotic plant collections, special exhibitions, and Dale Chihuly artworks and is open daily.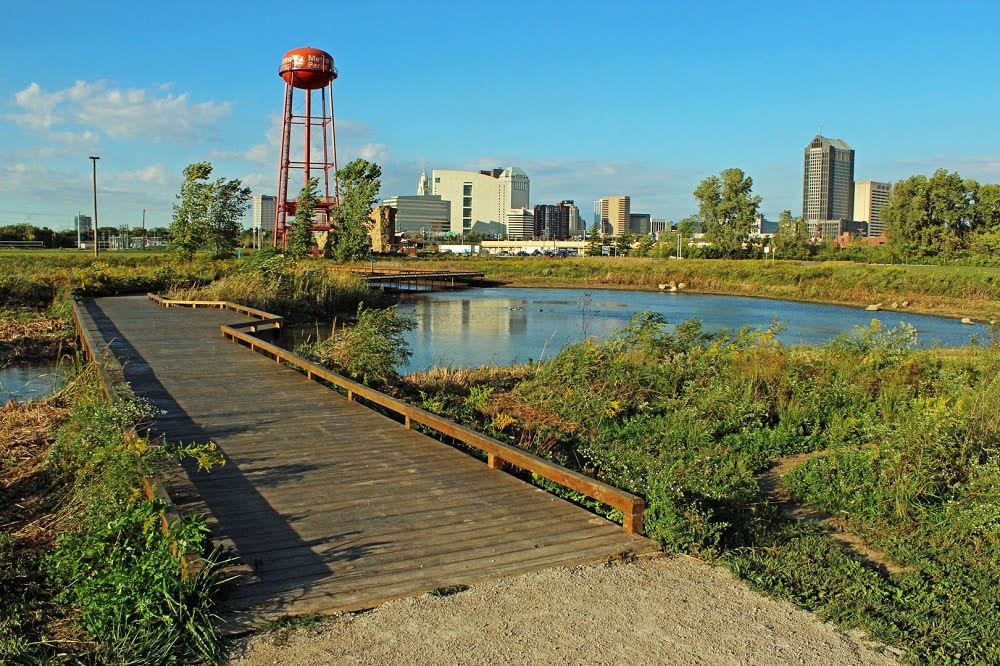 Image credit: metroparks.net
Spend some time outdoors
There's no shortage of things to do outdoors in this neighborhood and the communities around it. Whether you and the kids want to spend the day looking at wildlife, hiking, or throwing the frisbee around, there's something for everyone in the family to do here.

Bring the whole family to the Columbus Zoo for an animal adventure! Visit with giraffes, elephants, sea lions, and even reindeer at this fantastic zoo. This extensive experience can take a few hours to fully explore, so prepare for an action-packed and educational day out.

Do you have any sports fans in the family? A Columbus Crew soccer game is a great way to spend some time outside enjoying this high-energy sport. The team plays at the Lower.com Field, which offers plenty of places to grab a bite to eat or to shop for souvenirs.

Scioto Audubon Metro Park is a public park and nature preserve in Columbus. It was once an industrial landscape, but it was turned into a green oasis where wildlife and birds live and thrive today. It is about 120 acres of land and has recreational and educational properties for visitors of all ages. There are several things you can do at this park, including biking, boating, canoeing/kayaking, fishing, nature centers, an obstacle course, picnicking, rock climbing, and sledding, when weather permits. Dogs are also allowed at certain parts of the park, but they must be kept on a leash and picked up after.

Highbanks Metro Park is a metropolitan park named for the 100-foot-high bluff that towers along the Olentangy River, which is the park's most unique feature. Tributary streams that cut across the bluff have created a number of deep ravines, and the park itself is 1,200 acres. The park's activity offerings include biking, canoeing/kayaking, cross-country skiing, day camps, fishing, picnicking, and sledding. There is also a natural play area, nature centers, and nature preserves.

Like the name suggests, Columbus Park of Roses, also known as the Whetstone Park of Roses, is a public park and rose garden. The garden itself is located inside the city's larger Whetstone Park. The unique garden is known for being one of the largest public rose gardens in the U.S, with more than 12,000 rose specimens. There is an extensive variety of plantings and more than one mile of paved walkways that give the 13-acre garden year-round appeal. This accredited arboretum features a Formal Rose Garden, Heritage Rose Garden, Perennial Garden, Herb Garden, Backyard Garden, and the Arboretum.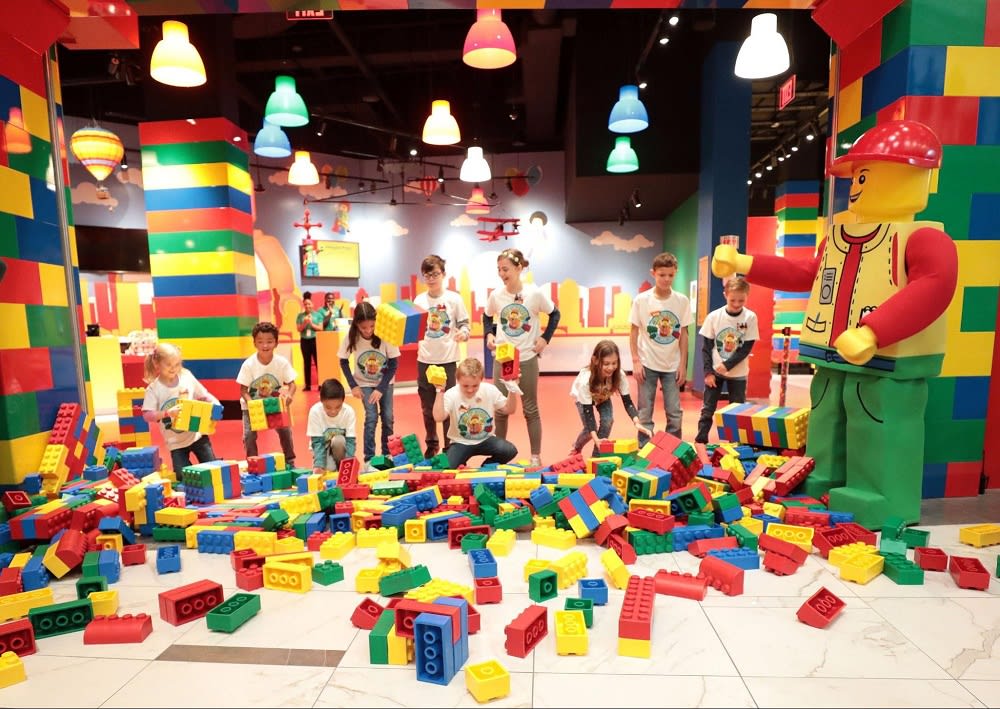 Image credit: columbusunderground.com
Do some fun kid things
What kind of kid things, you may ask? There are a few different hotspots for children's entertainment in Columbus, but that doesn't mean that the adults can't enjoy themselves as well. In fact, many people say they have just as much fun as the kids!

LEGOLAND Discovery Center Columbus is the ultimate indoor LEGO playground. There are 12 attractions and rides, including a 4D cinema, LEGO racers, a LEGO playground, and MINILAND Ohio. You can buy your tickets online or at the door, but you will have to make a reservation. Buying a ticket in advance gives you guaranteed entry. Once you're inside, you can stay as long as you'd like. While adults must be accompanied by children, they do host exclusive adult nights for adult fans.

For a day so fun that kids won't even realize they're learning, check out the Center of Science and Industry (COSI). This science museum and research center is jam-packed with amazing educational activities! The whole family can browse exhibits like Ocean, Space, Progress, and Big Machines, along with exciting new features like Marvel: Universe of SuperHeroes. Of course, you won't want to miss the incredible planetarium, perfect for outer space lovers.

Magic Mountain Fun Center is a year-round indoor and outdoor family fun center with mini-golf, go-karts, an arcade, and batting cages. They call themselves the place for endless entertainment, specializing in fun with great attractions, food, and entertainment. There are not only batting cages, mini-golf, and bumper cars, but also a Kids Gym Playland, a Lazer Frenzy, and a Mega Arcade. There's a "play-as-you-go" system, so if you don't feel like doing it, you don't pay the fee for it. Magic Mountain is the perfect place for your next family outing, so make the trip out!
Do you want more?
If you're interested in Grandview real estate or homes for sale in Bexley, contact Wayne Woods for more information.

*Header image credit: itinerarity.com