A city known for its diverse economy, Columbus, Ohio has a bustling and eclectic selection of local food and retailers available to residents and visitors. Below are some great choices for those who want to get out and see the ever-changing urban landscape of this premier Midwestern city.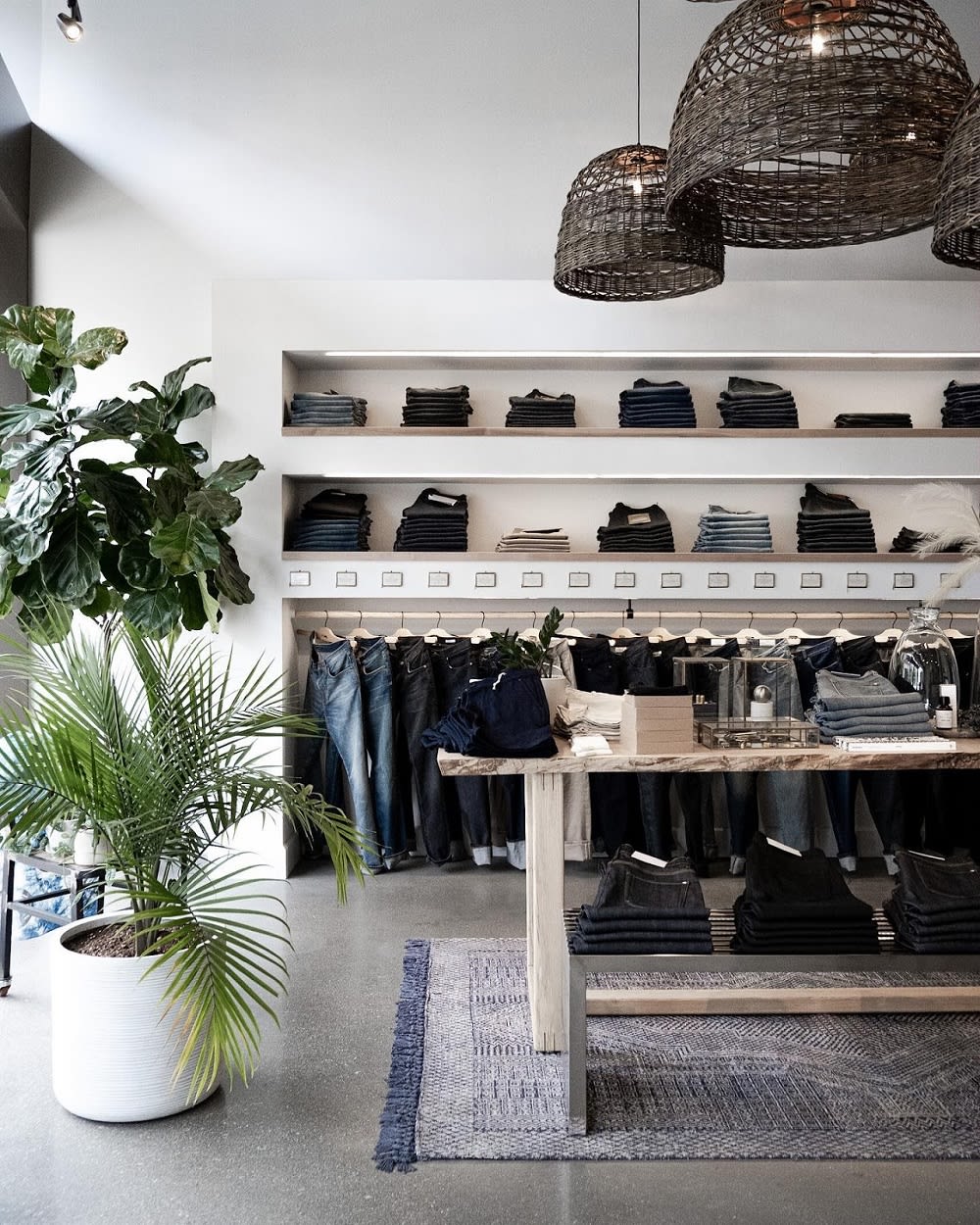 Image credit: Fera - Facebook

Fera
Best known for their denim jeans, Fera is a luxury clothing store for both men and women. While jeans are their most popular item, they also sell a variety of outerwear. While a bit spendy, the quality of the clothing is top-notch, even for hats and accessories. Fera caters to a variety of styles and sizes in their clothing, so there is a little something for everyone.

In addition to clothing, Fera also sells a number of other lifestyle accessories like candles and prides itself on being a jack-of-all-trades in terms of retail. The shop has a fashion-forward eye for even simple accessories like money clips and bottle openers.

Fera is open from 11:00 a.m. to 5:00 p.m. Monday to Wednesday; 11:00 a.m. to 6:00 p.m. Thursday and Friday; 11:00 a.m. to 7:00 p.m. on Saturday, and 11:00 a.m. to 4:00 p.m. on Sunday.

Address: 889 N High St, Columbus, OH 43215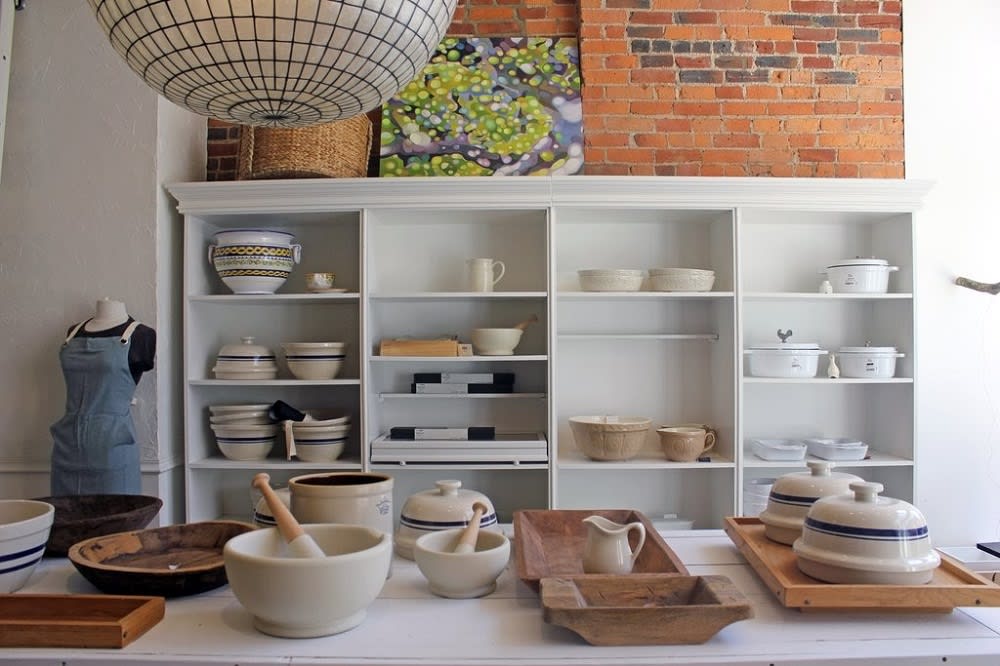 Image credit: Quinci Emporium
Quinci Emporium
Quinci Emporium is the spot for any food and wine connoisseur, being named as one of the 15 Best Italian Restaurants in the US by Fodor's Travel. Owned by Deborah Quinci and her business partner, Connie Klema, it was initially intended to sell table-top items and houseware, but soon introduced a wine section, fresh cheese, cured meat, imported foods, and a new kitchen for a hands-on cooking class. After that, a large commercial kitchen was built and opened to introduce fresh-baked breads, sweets, soups and salads.

With an expansive selection of pasta and Italian foods and a hand-picked selection of red and white wine, customers are sure to find something good to eat or drink. Even though they moved towards a more food-centered model, Quinci Emporium still has houseware items and other decor for the kitchen and home.

Quinci Emporium is open from 11:00 am. to 5:00 p.m. Tuesday to Saturday, and 11:00 a.m. to 4:00 p.m. on Sunday. The store and restaurant are closed on Monday. Due to the ongoing COVID-19 pandemic, Quinci Emporium requires masks to be worn by all people who would like to come indoors.

Address: 688 N High St, Columbus, OH 43215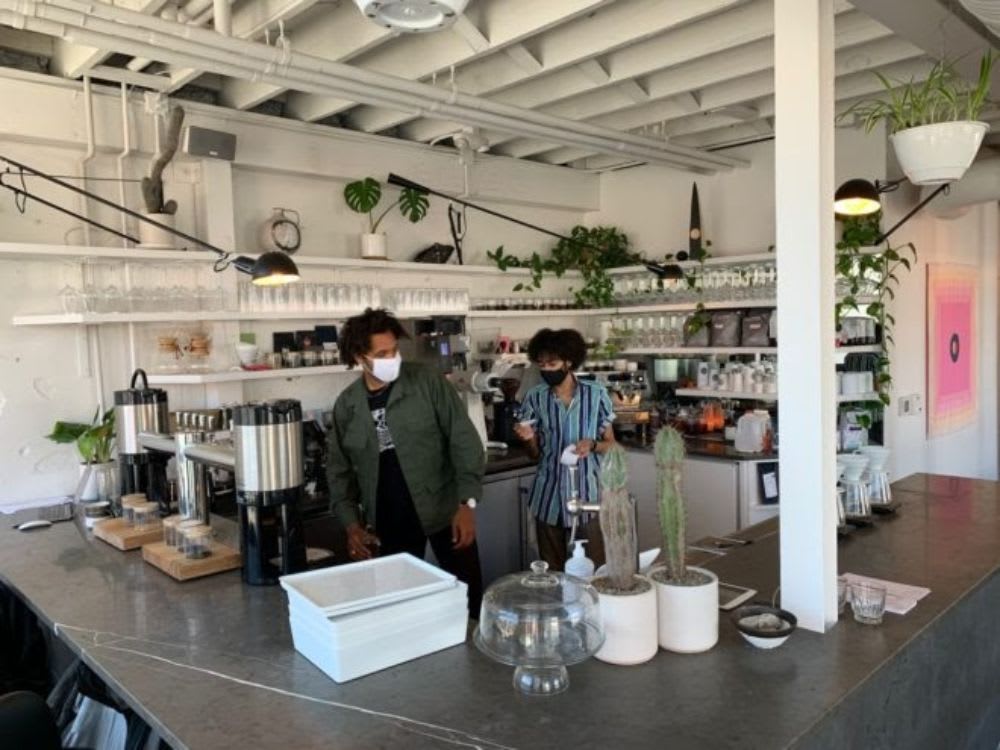 Image credit: Breakfast with Nick
Parable
Parable Coffee takes its name from the word parable, evoking a simple story that teaches a lesson. With that in mind, their fundamental belief is that restructuring the way businesses are run can liberate people educationally, professionally, and economically. Their mission is to serve and support those people who helped create this community. Coffee is universal, and they want to help reimagine the coffee industry together, with their patrons.

This little coffee shop is a gem of Columbus, locals enthusiastically praise the owners and the baristas that work here for the service and atmosphere.

Parable Coffee is open from 7:00 a.m. to 2:00 p.m. Wednesday to Saturday, and 8:00 a.m. to 2:00 p.m. Sunday. It's closed Monday and Tuesday.

Address: 677 Parsons Ave, Columbus, OH 43206


Image credit: Stump
Stump
With two locations, Stump is the place to go for plant needs in Columbus. They are dedicated to bringing plants into people's lives by providing education and thoughtfully designed products.

Not only do they provide the items necessary for cultivating healthy plants, but they also provide education about botany to help all plant-owners ensure that their houseplants flourish. Whether you're a seasoned green thumb with a home garden or an inexperienced houseplant caretaker, Stump is willing to offer a helping hand.

Stump in German Village is open 11:00 a.m. to 6:00 p.m. Monday to Friday, and 10:00 a.m. to 5:00 p.m. Saturday and Sunday. The hours of operation for Stump in the Italian village are 11:00 a.m. to 6:00 p.m. Monday to Saturday, and 12:00 p.m. to 5:00 p.m. on Sundays.

Address for German Village: 220 Thurman Ave, Columbus, OH 43206
Address for Italian Village: 305 E 5th Ave, Columbus, OH 43201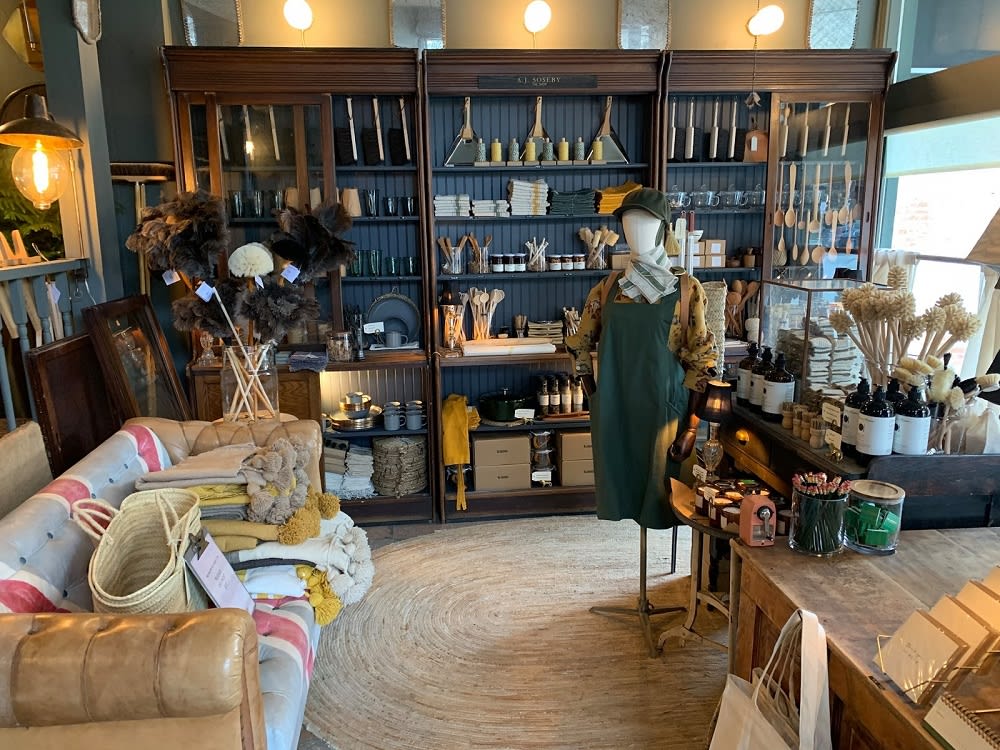 Image credit: A.J. Soseby - Facebook
A.J. Soseby
A.J. Soseby is a curated collection of home, kitchen, bedroom, and garden products and decor. Set in a small, adorable space, A.J. Soseby has a carefully selected range of products tailored to customers looking for delightful and bespoke items to make their homes feel lively and inviting. They also have a selection of seasonal items if customers are looking for something charming and autumnal or in a festive Christmas theme.

The hours of operation at A.J. Soseby are from 12:00 p.m. to 5:00 p.m. every Saturday and Sunday, and closed on weekdays.

Address: 85 Parsons Ave, Columbus, OH 43215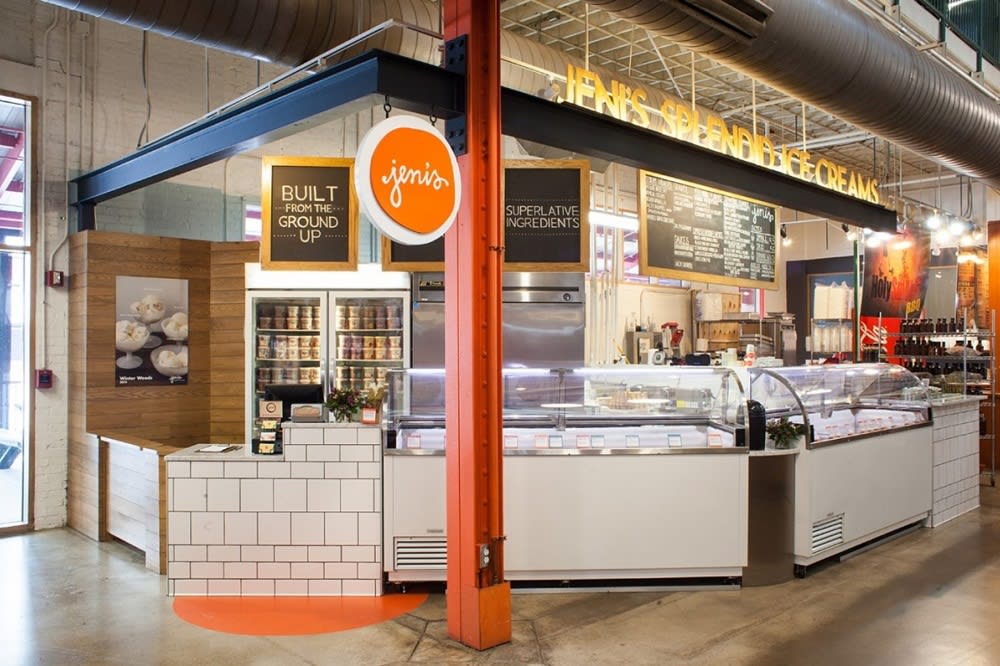 Image credit: Jeni's North Market
Jeni's Ice Cream
Much more than your standard ice cream shop, Jeni's Ice Cream prides itself on creating delicious buttercream flavors that are beloved by Columbus residents. Jeni's partners with local farmers to provide their customers with the very freshest ingredients, from grass-grazed Ohio milk to buttermilk frozen yogurt; even the fresh fruit and Direct Trade single-origin chocolate is locally sourced!

Today, Jeni's has expanded to eight different locations throughout Columbus. Stop by the Scoop Shop in North Market, Grandview Heights, Short North, Dublin, Clintonville, German Village, the Commons, and Easton for some deliciously creamy ice cream. Not sure what to order when you get there? Choose from unique flavors like pumpkin cake, brambleberry crisp, blackout chocolate, pineapple upside down cake, and caramel pecan sticky buns. There's truly a flavor for everyone at Jeni's!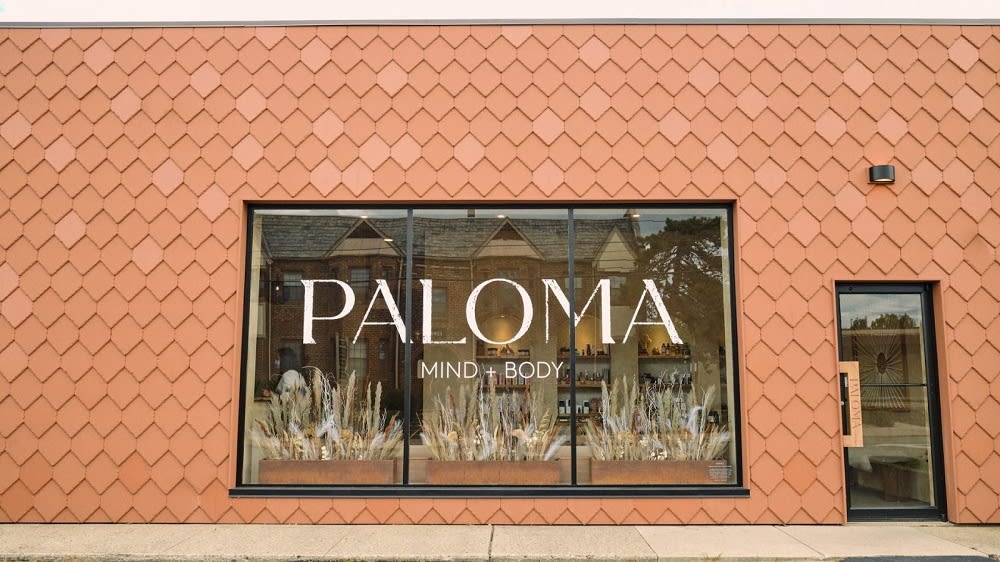 Image credit: Columbus Underground
Paloma
Paloma is for those seeking reconnection, stillness, and perspective. The aim of this spa is to help people on their journey and to give their mind, body, and spirit an extended moment of self-care. Paloma combines a collection of treatments to help guests renew their senses. Each service is built on the one that came before it, to ensure that every guest leaves in a state of contentment. This spa offers massages, an infrared sauna, facials, and complete spa packages. They also offer meditation classes, and host workshops for energy healing.

Paloma hours of operation are 10:00 a.m. to 8:00 p.m. Tuesday to Friday, 9:00 a.m. to 6:00 p.m. on Saturday, and 10:00 a.m. to 4:00 p.m. on Sunday. Paloma is closed on Mondays. Due to the ongoing COVID-19 pandemic, Paloma requires that all customers have an appointment before coming by the spa.

Address: 1197 W 5th Ave, Columbus, OH 43212
Looking at homes for sale in Columbus?
If you're interested in homes for sale in Columbus, or you're ready to sell and upgrade your Columbus real estate, contact Wayne Woods today. Wayne's local expertise in the Columbus real estate market will help make the search for your dream home easy and enjoyable.