With passion, integrity, commitment, and authenticity driving his real estate strategies and life philosophy, Wayne Woods has made supporting the communities he serves in Columbus, Ohio, a top priority. From Short North to
Upper Arlington
and everywhere in between, the needs of his and his clients' families always come first. Just as he's developed the necessary confidence to know when and where to invest in the Columbus real estate market, he knows that investing in the finer things in life is even more important – namely, giving your loved ones enriching experiences that bond you deeper together while enlivening your community. That's why he's pleased to share several of his favorite summer events in Columbus, Ohio, that you won't want to miss.
Arts and games
In early June of 2022, overlapping arts and games events are taking place, with the Columbus Arts Festival and the Origins Game Fair occurring from June 10–12 and June 8–12, respectively. The events will bring a combination of art, play, music, and great company in and around the Arena District area and the downtown riverfront.
Columbus Arts Festival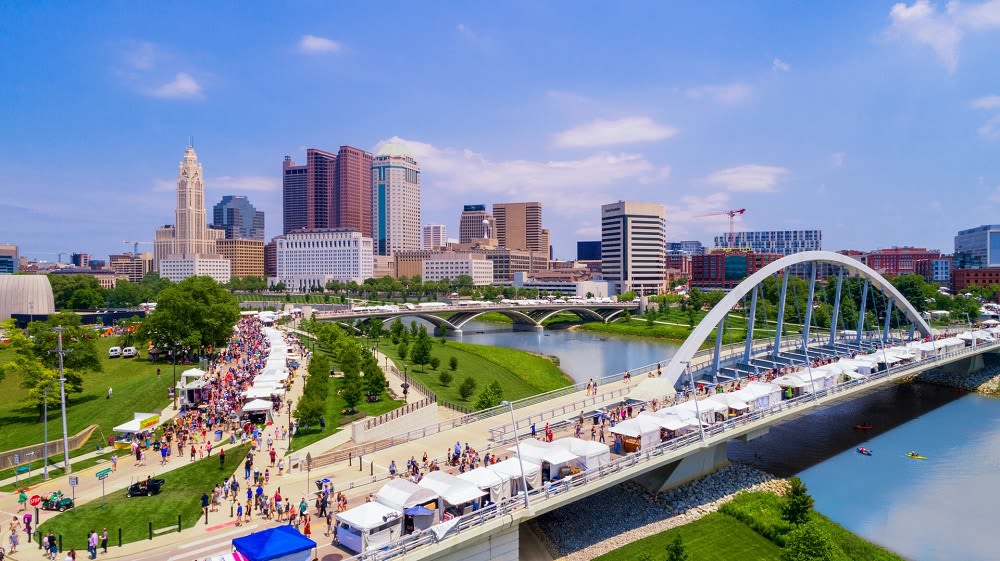 Photo Courtesy of Rove.me
Celebrating its 60th year, art lovers will be able to stroll up and down the Main and Rich Street bridges to enjoy the finest the local
visual arts scene
has to offer. There will also be several dozen
musical acts
lined up throughout the long weekend event, entertaining you with jazz, swing, hip hop, rock, singer-songwriters, and so much more. Dance and theatre performances will also take center stage as our best and brightest creative minds tap into the muse and take their crafts to a whole new level. Food trucks and carts will keep the crowds' appetites sated, and those looking to sit and rest their tired feet can enjoy family-friendly
films at Genoa Park
. There will be a lot to behold as you hold your loved one's hand at the 60th annual
Columbus Arts Festival
.
Westerville Music & Arts Festival
Down by Heritage Park and Everal Barn is the
Westerville Music & Arts Festival
. Featuring over 130 artists, 30+ performances, and 20 food vendors, it's the perfect place to bring the family for a great day. Celebrating 48 years, there's also a youth art show, silent auction, and youth entertainment, including performances throughout three different stages and areas. Admission is affordable at $1 per entry and children 10 and under are free.

At the 2022 festival on July 9 & 10, they featured previews of "Legally Blonde" and "Sound of Music" on their Community Stage. The youth art exhibit is open to anyone between the ages of three and high school seniors to submit their work. This inclusive and fun festival is a Westerville staple that's sure to become a family favorite.
Jeni's Strawberry Festival
Ready to dive into all things strawberry? The iconic
Jeni's Splendid Ice Creams
is back with its annual summer strawberry festival. A two-day extravaganza featuring live music and on-site food, Strawberry Jam is a Franklinton favorite hosted by
Land-Grant Brewing
. As an ode to strawberries and all things strawberry-flavored, the festival typically is on the first weekend that strawberries begin to ripen. For 2022's festival, Jeni's and Land-Grant collaborated on a strawberry oat milkshake IPA. Jeni's also launched their new strawberry buttermilk flavor, which was a hit! It's always fun to see what's in store each year.
Celebrate American independence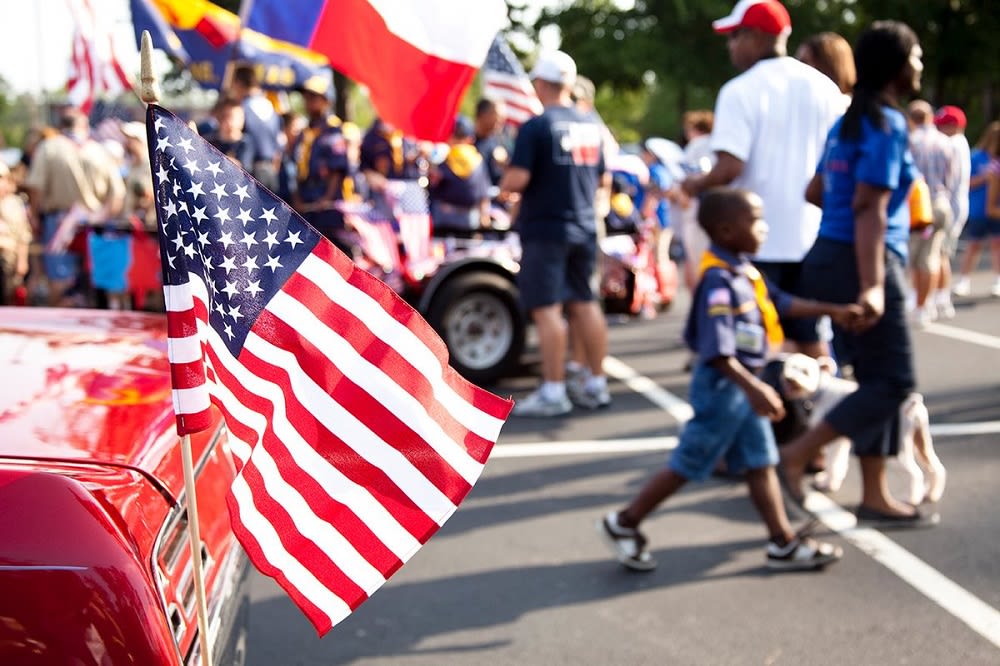 Photo Courtesy of Twitter
The
Red, White & BOOM!
4th of July fireworks show is here for the 40th year! Celebrate your freedom of choice at the largest Independence Day celebration in the midwest. You don't have to wait for the sun to go down for the fun to start – a full day of activity, including two stages of live events, parades, and all-around patriotic celebrations, will cover 2.5 square miles across downtown Columbus. The turnouts at the most recent Red, White & BOOM! gatherings were estimated to have attracted 400,000 people; think we can top that?

We are proud to be a part of the great American republic, and what better way to celebrate the freedoms so many have come to take for granted than to reinvigorate our passion and commitment to the founding principles that protected this great land from global tyranny just under 250 years ago. The spectacular fireworks show is certain to help set our national passions burning bright once more.
Jazz & Rib Fest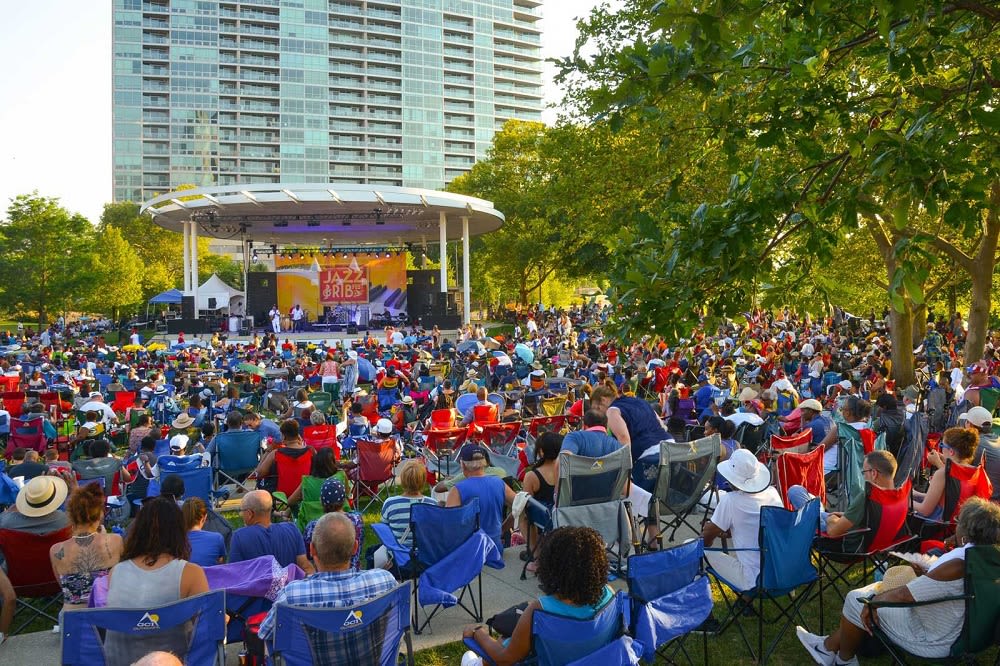 Photo Courtesy of Columbus Navigator

Nourish your soul's (and stomach's) appetite at the Jazz & Rib Fest from July 22nd through 24th. With round-the-clock music, you'll be right as rain as you partake in the finest BBQ and other great comfort food and sate your thirst with fresh-squeezed lemonade on a hot summer day. The musical lineup includes an extremely diverse range of talents ranging from soul-felt duos to stage-wide ensembles. Admission is free throughout the downtown riverfront concert weekend, centered around Bicentennial Park on Civic Center Drive.
Over a century and a half of family & community gathering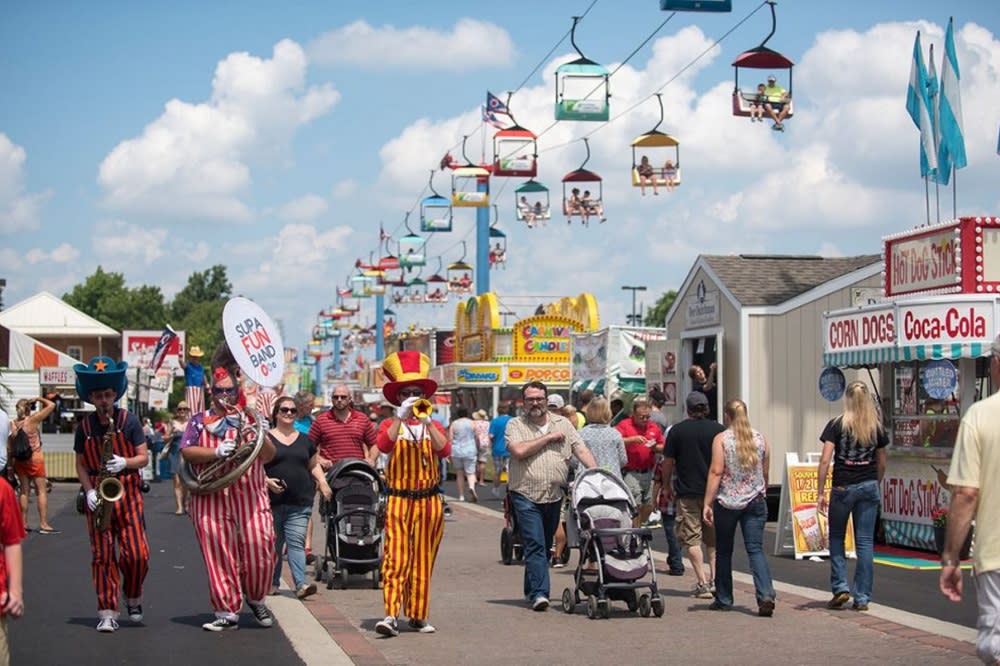 Photo Courtesy of Sunny 95
Of course, we couldn't forget the fair. Columbus – and Ohio itself – is by far one of the most fun-loving parts of the midwest. The Ohio State Fair has been a tradition since 1850, and for good reason. The
latest fair
will feature more than 50 rides, world-class musical acts, and far more. There are an astonishing number of features, attractions, and exhibits in store for fairgoers this year, including:
Family- and children-friendly entertainment

Sporting matches

Fine arts displays

Horse shows, petting zoos, and agricultural competitions

Interactive educational displays

Magicians and hypnotists

Popular and new local food vendors

An eight-acre natural resources park (kids fish free!)

Helicopter rides

On-site camping
When the term "luxury" comes up in Wayne's work, it's most often in the context of managing portfolios of high-value luxury estates and condos for his clients. Yet, from July 27th through August 7th, the highest luxury of all will be to bring your family to joys and excitement in store at the 2022 Ohio State Fair. After the past several years, we could all use some togetherness – join us!
Foodies take over the city!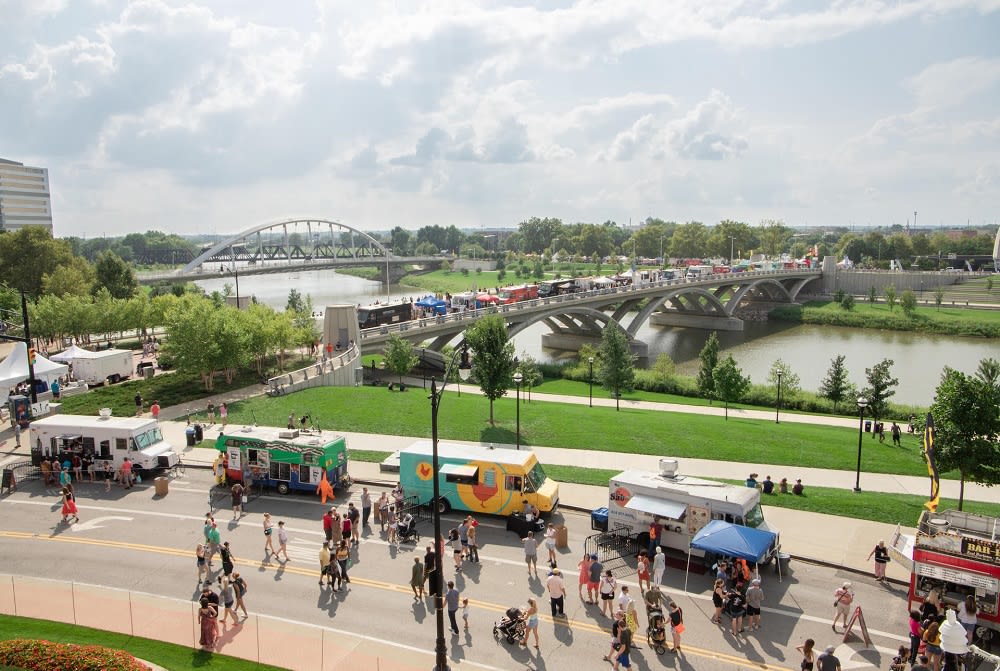 Photo Courtesy of Columbus Food Truck Festival
Not much brings people together like food, and that's why the
Columbus Food Truck Festival
is adding an extra day to its 11th year. The extremely popular event takes place August 19th–21st at the Franklin County Fairgrounds for three days of fun, food, and music. Explore countless vendors as well as locally made crafts and retail items such as jewelry, clothing, art, and so much more. Stay tuned (via the previous link) for the full list of vendors, and plan your appetite accordingly.
Spice it up
May as well do it again! The very next week, there's yet another food-related event at the 2022 Columbus Fiery Foods Festival. On August 27th and 28th, the Main Street Bridge in Downtown Columbus will host restaurants, hot sauce and salsa creators, food trucks, and exhibitors from across the nation to share their spiciest flavor concoctions for any brave soul who dares. There will also be an artisan market for vendors to share their custom food creations, and make sure to enter into any of the many contests and drawings taking place over the weekend.

As always, event-goers can expect to stay entertained with great music, likely both live and played by the local radio station that's hosting the event. Pro tip: the heat of hot peppers is soluble in fat, not water – so the only way to sate the burn if you go too far is to reach for a cold glass of milk or other drink with a higher-fat content! Don't say we didn't warn you.
Making the most of our beautiful city – along with your property investments
We are honored and humbled to be part of such an amazing city and its loving, enlivening culture. It's exciting how many summer and even
year-round events
in Columbus we can look forward to. Even without a formal reason to gather, we enjoy nothing more than finding new
ways to enjoy Columbus
while seeking out
the best family activities
the city has to offer. When he's not finding joy in taking his family out on the town, Wayne Woods finds joy in his work dedicated to achieving his client's goals in property sales and acquisitions.
By engaging in the most sustainable relationships first and foremost, Wayne's life in and out of the office has become enriching in every sense of the word. If you need a dedicated, responsible, and innovative advocate in the Columbus real estate market, you can reach Wayne by calling 614.779.1830 or by
email
at your earliest convenience. After more than a decade of experience negotiating some of the highest-priced properties in Columbus, he's eager to share his insights about
the 2022 Columbus Real Estate market
with his clients and help them achieve their long-range investment goals as quickly and effectively as possible.