The home buying process raises a lot of questions about what you like, what you want, and what you need in a new home. It's important to consider whether you want to buy a move-in-ready home or if you'd rather purchase one that needs some work. Move-in-ready homes have curb appeal, making the process of moving a breeze. Homes that need renovation come with endless potential at a lower price point.


At the end of the day, it all comes down to personal choice, but there are many
factors
to consider along the way. Let's look at the pros and cons of purchasing move-in-ready homes versus those that are fixer-uppers so you can make the best decision for yourself when looking at Upper Arlington, OH homes for sale.
Pros of buying a fixer-upper
According to the National Association of REALTORS®'
Remodeling Impact Report
, Americans spent $420 billion on remodeling their homes in 2020. Fixer-uppers have an almost romantic appeal, especially if you enjoy adding your own personal touch. Many home buyers are interested in
German Village
homes for sale that are outdated because while others may see disrepair, they see potential. Here are some benefits to buying a fixer-upper.

You'll pay less
One of the main perks of buying a home that needs refurbishing is that the price tag will reflect its reduced overall value compared to move-in-ready properties. This is especially nice for people on a budget, and it can help get you more bang for your buck.


Additionally, each renovation and update will increase the
cost basis
of your Short North real estate. Energy-efficient upgrades may be eligible for cashback incentives. If you do your homework and make renovations that provide a solid ROI, your renovated house can bring you considerable profit when it's time to sell.

Taxes are lower
Purchasing a lower-cost home that needs some work can save you money in terms of taxes in the long run. Compared to a pricier, move-in-ready property, you'll pay less in property taxes. You can also save money if you use a home equity line of credit to make upgrades to your home. Any upgrades or renovations to your German Village real estate that are subsequently placed on that loan will have an interest rate that's tax-deductible.

You can renovate your home to match your style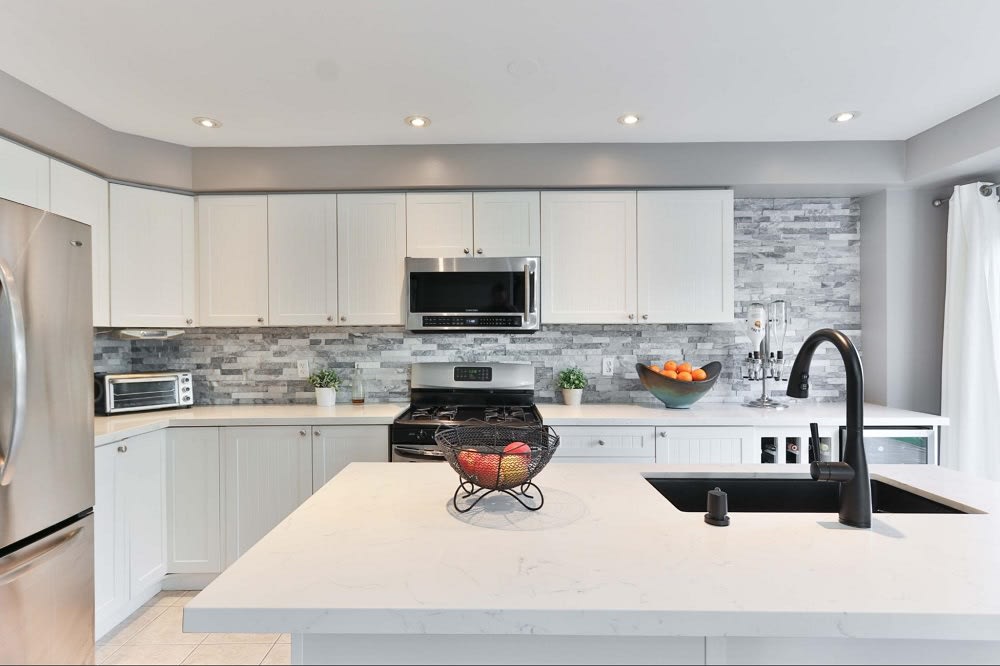 Buying a home at a lower price point gives you wiggle room to make upgrades that suit your tastes. Elements like granite countertops, elevated light fixtures, and beautiful flooring can make your home reflect your personal style in ways that it wouldn't have if it were bought move-in ready. If you're the creative type, the process of redesigning your abode may also delight and satisfy you.
Cons of buying a fixer-upper
Sometimes the reality of transforming an older home into one's dream home is messier than anticipated. Even though many who undertake to renovate a fixer-upper say the end result is worth it, it can be a stressful and drawn-out process. Here are some of the cons of purchasing a fixer-upper.

Financing can be complicated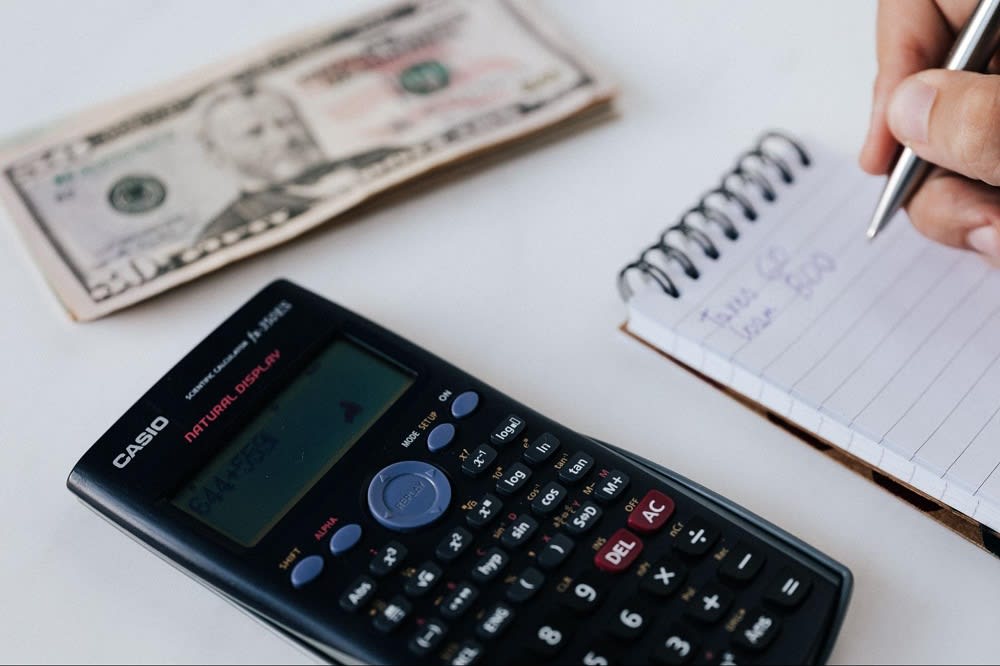 People who buy move-in-ready homes typically finance their purchases with a traditional mortgage. It's important to consider the fact that some banks won't offer loans for houses that need a lot of repairs. If you're planning on financing the purchase of your German Village real estate with a traditional mortgage, you'll want to look into what conditions your lender deem too risky to allow. It's also important to consider whether you will need to take out a loan for any major renovations and your budget in the event that the process does not go smoothly.

It's a lot of work
Whether you choose to make the renovations yourself or you hire experienced contractors, upgrading a home is a lot of work. Managing a team of contractors is stressful and time-consuming, and they'll likely be in and out of your German Village real estate while they work for weeks or even months. If you choose the DIY route, expect problems to pop up along the way that will make the renovations more complex. There are a variety of issues that can be complicated and even dangerous to resolve once you begin to renovate an older home, such as
asbestos
.

It will take time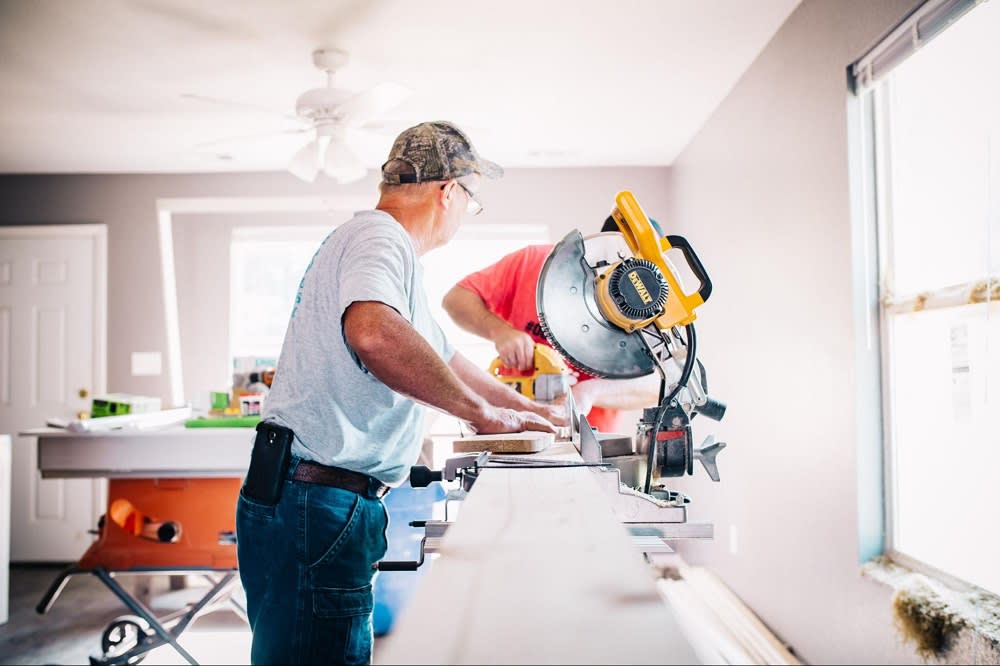 Home renovations can take a lot of time to complete—often upwards of 4 months—while you're simultaneously trying to live and function in your house. Renovations are also notorious for taking longer than expected, potentially extending the myriad of inconveniences to your daily living. Major projects can also be messy and noisy, causing far more stress than if you'd purchased that move-in-ready Upper Arlington house for sale.
Pros of buying a move-in ready home
Move-in ready or turnkey homes are enticing for buyers who want a no-fuss, no-muss introduction to their new property. Let's discuss some of the pros and cons of purchasing a move-in-ready home.

You can move right in
The biggest — and most obvious — perk to purchasing a move-in-ready house is that it allows for a seamless transition to your new home. Buying a house and moving your belongings is stressful. Knowing your new Short North real estate is ready to go can be worth the added cost. A turnkey property makes it easy to unpack and get right back into your busy schedule.

It's easier to plan a budget
When you buy a home that's ready for move-in, you essentially get what you pay for. A home that's in excellent shape. You won't need to budget for unknown renovation costs for your German Village real estate and the likelihood of going over that budget, as is often the case with home improvement projects. You can focus on budgeting for your moving and living expenses instead.

The home will be more modern
Move-in-ready German Village homes for sale are usually newer and more modern, inside and out. From updated kitchen appliances to contemporary floor plans, turnkey homes are up-to-date with the times. Comparatively, fixer-uppers tend to be older and built for life in the times they were made. If smart home features and built-in wifi are important to you and your family, for example, purchasing a newer build may be non-negotiable.
Cons of buying a move-in ready home
Although a move-in-ready home seems like a dream, there are certainly drawbacks to consider. Here are a few for you to factor in.

You'll pay more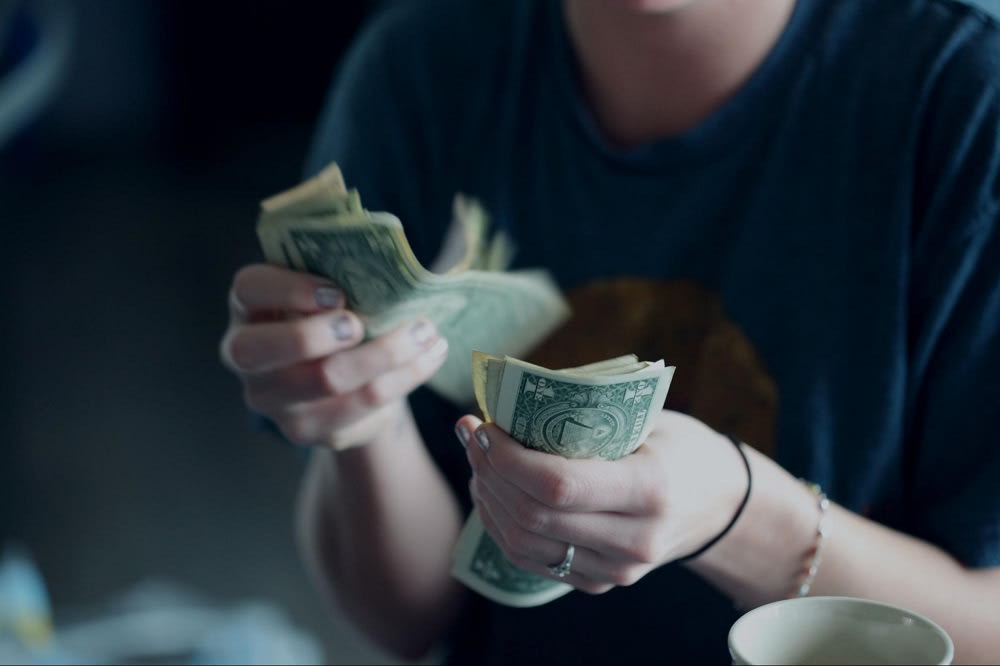 It should come as no surprise that move-in-ready Short North homes for sale come with a higher price tag than their unrefurbished counterparts. Convenience and modern features cost more. You'll need to decide whether they're worth it and if you have the requisite budget and financing.

You may not like everything about it
The good thing about turnkey properties is that you don't have to do anything to them to move in. The bad thing about turnkey properties is that you don't have to do anything to them to move in.


In other words, there isn't usually much that is customizable about move-in-ready German Village homes for sale. Some might even call them generic. While they certainly offer ease and immediacy, their furnishings may not ideally suit your aesthetics. And, since they cost more, you may not have the budget to make major renovations, even if you wanted to.

Taxes are higher
Whether you're looking at
German Village
homes for sale or
Short North
real estate, it's important to consider the taxes you'll pay. Higher price tags on turnkey properties mean that buyers can expect to pay higher taxes as well. Depending on the purchase price of your home, you can end up paying thousands more in taxes than you would've had you purchased a fixer-upper.
Choose an agent you can trust to help you decide
How do you choose which type of house is right for you? First, it's important to weigh all of the pros and cons, so you know what your priorities are. Then, it's time to work with a trusted Real Estate Agent who will guide you through the home buying process so you can find and win the house that's perfect for you.


Dedicated Ohio luxury real estate agent
Wayne Woods
loves helping his clients fulfill their longing for a home to call their own. Whether you have questions about
family-friendly activities
in Columbus, OH, or you're ready to purchase German Village real estate now, contact
Wayne
today to get started on your home-buying journey.