German Village is much loved for its wide range of fun and interesting indoor offerings. From its long-lasting 1800s motif to its traditional Bavarian cuisine, the urban amenities German Village offers are often enough to give visitors and inhabitants all the reason they need to stay. Not as many know, however, that there is just as much inspired outdoor activity to partake in here, as well. Take a brief tour with one of Ohio's most accomplished luxury real estate agents, and discover just some of the things that make
German Village
more than just Columbus's most historic and unique community, but a true outdoor hub as well.
1. Relax at Schiller Park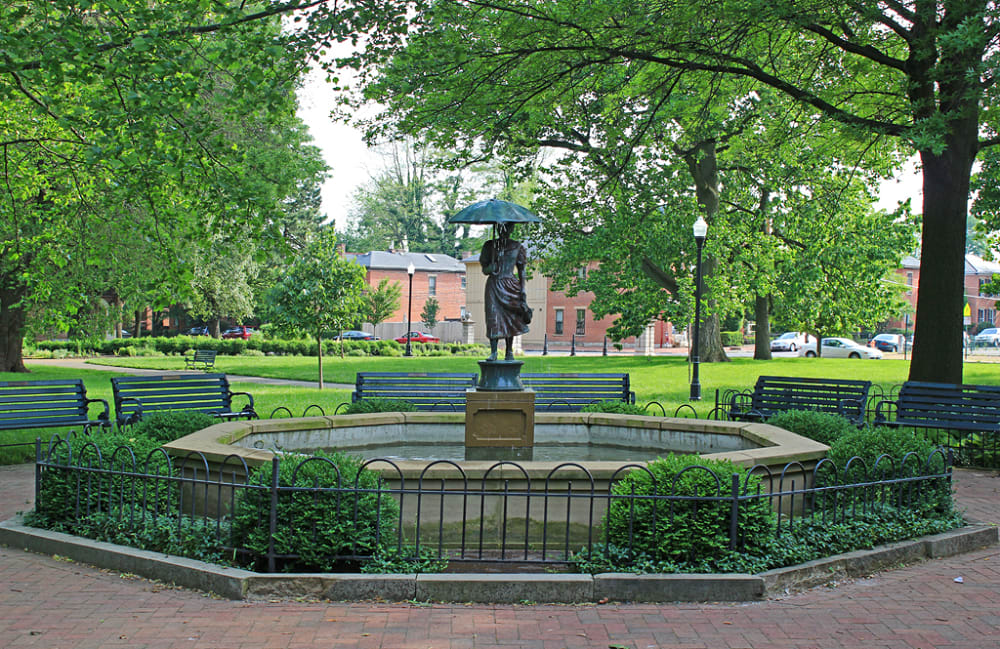 This well-kept outdoor center of German Village is the second-oldest park in Columbus, spanning nearly 24 acres of idyllic ash and elm trees, thoughtfully kept landscaping and recreation hotspots. In true poetic form, the park also hosts
outdoor theatre events
in the summer – not out of character for a site named after a late 18th-century poet. Featuring an excavated and regularly restocked fishing pond, floral gardens, and two of the nation's oldest trees (see the "Champion Trees" section on the city
website for Schiller Park
), there is an entire afternoon's worth of joy and beauty at the idyllic outdoor hub of German Village.
As you walk or
bike
the well-maintained paths, you'll come across a notably elaborate playground, stylish gazebos, and elaborate picnic areas. If you need to temporarily step inside on a hot summer day, stop by the
Schiller Community Center
, where you can learn all the latest events set to hit German Village or the wider Columbus area – there's always a ton of
summer music and family festivals
each year, so take note!
2. Spend the day at Scioto Audubon Center
If you need a little more space and wilderness in your adventure, see how the 120-acre
Scioto Audubon Center
suits you. Giving regional bird (and human) populations a comfortable respite from the urban speed, the nature preserve provides breathtaking views of the Columbus city skyline. There, you and your loved ones can make yourselves acquainted with the native local fauna while exploring the least perturbed expanse of land for miles in either direction.

Scioto Audubon Center also sports a 35-foot-high Greenways Trail Climbing Wall, the largest free outdoor climbing wall in the country (ropes and climbing gear not included – and keep the ranger's phone number handy, just in case). As untouched as the vast majority of the Audubon wetlands are, there is also a surprising number of features and amenities built for visitors to enjoy.

Plan ahead and enjoy any of these other great amenities and activities during your time at Scioto:


Fishing spots

Off-leash dog park

Canoeing and kayaking

Lake access with a boating ramp

Picnic areas complete with shelter, tables, and grills

Neos – a unique electronic game structure that provides audiovisual feedback as you solve interactive puzzles

Regulation-sized sand volleyball courts

Sledding hill (located near the obstacle course)
Obstacle course!? We knew your inner child would perk up at that. The Columbus Rotary Obstacle Course is guaranteed fun and exercise with a cargo climb, tire course, 8-foot climbing wall, balancing beams, monkey bars, and more to keep your heart rate up and your problem-solving skills sharp.
If you don't know where to begin, feel free to stop by the Audubon Center for information about the natural landscape and the
latest local events
.
Having been a former industrial site, the brownfields-turned-oasis is an amazing example of what environmentally minded civil engineering can accomplish. The Audubon Center is also exemplary for its energy-efficient construction and design. For more help planning the perfect day, check out
Scioto Audubon's Metro Parks listing
for more helpful information.
3. Take a German Village historical tour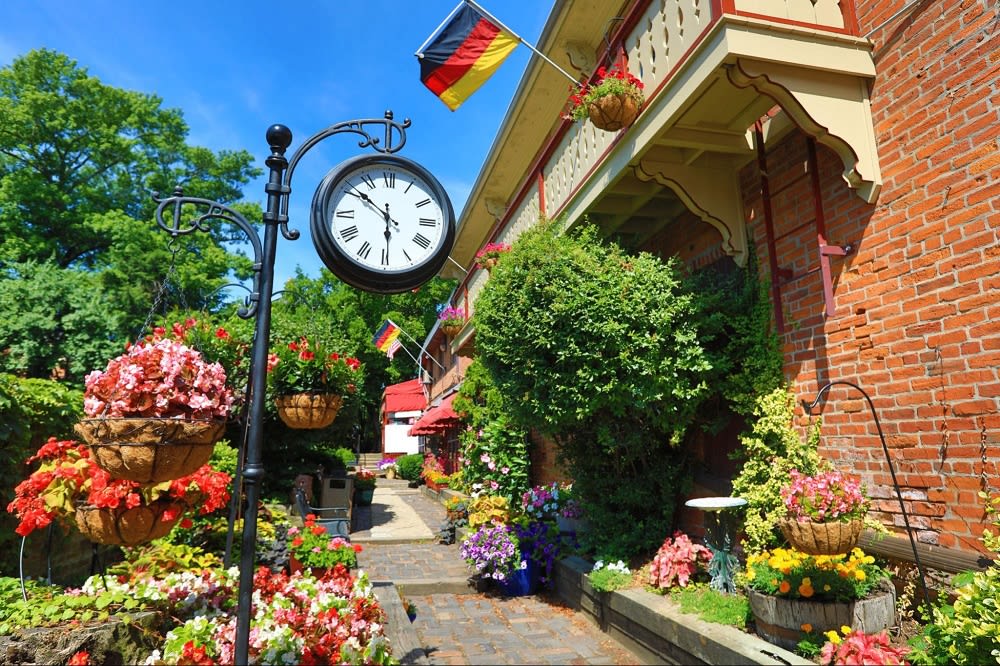 Back in the heart of the city, why not become well-versed in the area's rich, storied past? Though the only professional tour company based out of German Village may step inside a building here and there, we'll include them on our list of great outdoor activities due to the company and exercise you'll get walking Ohio's most unique urban area. Owned and operated by long-time German Village locals,
German Village Tours
passionately teaches the most fascinating aspects of what is easily one of the most historic living neighborhoods in the country.

Enjoy the breeze as you learn the intricacies of the restored brick homes and shops that most people pass right by. You'll be tracing the footsteps of hard-working German immigrants who established the vast majority of the town's infrastructure almost two centuries ago. The narration, as told by a lifelong teacher and published historian pair, goes deeper into the people who made the town what it was and what it still is today. From the workforce who established the original breweries and factories that earned German Village its economic foundations to the highly unusual and interesting local celebrities, you'll almost feel like you're there.
Whatever you enjoy most about the
walking or coach-led tours
, we're certain that you'll feel a greater affinity for German Village that you simply won't find merely sharing a hearty meal and drinks with your friends (although that certainly helps).
Note that there is another great tour company serving the large demand for German Village history. The
German Village Society
also provides walking tours (or by golf cart, if preferred) to convey the history and recent preservation efforts of the beloved 233-acre district. They also have self-guided tours, including their novel "scavenger hunt" option, which gives the whole family a fun excuse to explore the town's architecture, art, and natural settings like never before.
4. Outdoor dining
Enjoy the closest thing to a European bistro with German Village's many
outdoor dining options
. Just as we all look forward to new dining experiences during our travels, there's no shortage of unique and fulfilling German fare all right here in Columbus.

From authentic hickory-smoked sausage to overstuffed Bavarian-cream desserts, you'll be floored by the range of foreign cuisine choices. It seems there are almost as many French bakeries, Mexican and Latin-American restaurants, Mediterranean eateries, Italian pizza joints, and European delis as there are traditional German pubs and restaurants. Long story short: you'll have practically any cuisine you could want in German Village – and the tree-lined streets along the picturesque commercial district make for an unforgettable outdoor dining experience.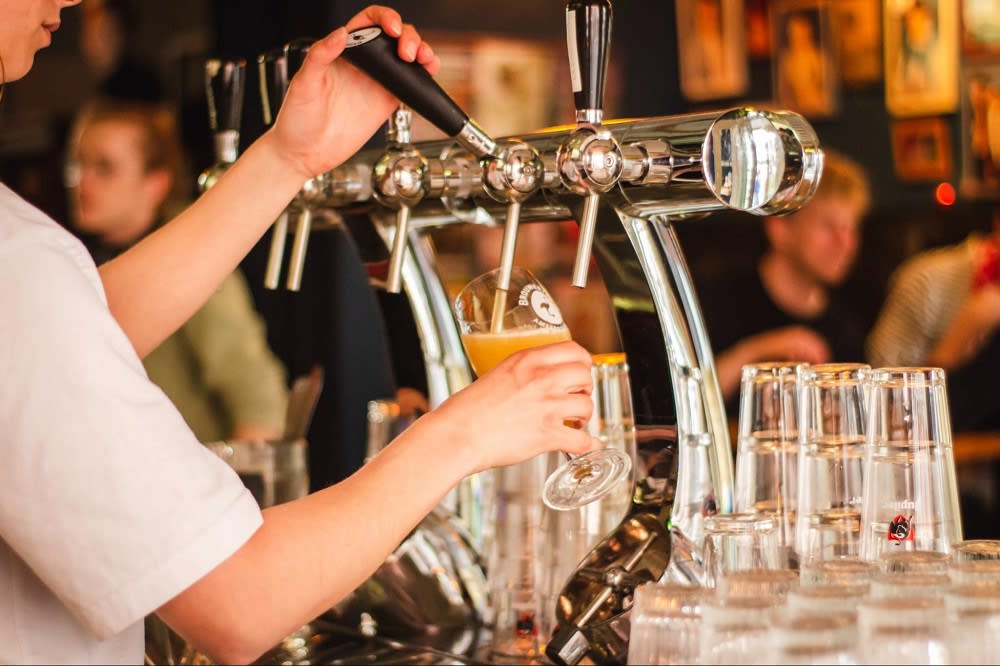 Being an old-school brewery town, you'd be missing out if you didn't also partake in their world-class brewery offerings. Located mostly along High and Front Streets, German Village's
Brewery District
has a number of bars and pubs with incredibly high-vibe and good-cheer outdoor patios to choose from. Try Miller's Ale House, Olde Town Tavern, Ram Restaurant and Brewery, or Press Pub on 5th as you loosen up for an open-air night out on the town.

If you'd prefer something from the dry bar, perhaps a tea or coffee from La Chatelaine, Katzinger's Delicatessen, Mango's Cafe, or the Cambridge Tea House will do. When you're done (if you've saved room), you could grab dessert from Pistacia Vera, Cherbourg Bakery, Jeni's Splendid Ice Creams, Katalina's, or Kittie's Cafe and continue on your now-somewhat-slower stroll about town. Just then, you might wonder, "Why don't I live in a place like this?"
5. Wind down at Frank Fetch Park
Located on Beck Street, the modestly sized but boldly designed
Frank Fetch Park
is a testament to the community spirit that drives German Village just as much now as it did in the 1800s. The modernized park space was funded with donations, then renamed as a tribute to one of the key drivers of 1980s city-beautification efforts. It's been lovingly attended to as a cooperative effort between the city and local volunteers ever since.

The German Village Garten Club has much to be proud of for its continual effort in making Frank Fetch Park easily one of the most beautiful parts of German Village.
6. The annual German Village Christmas Walk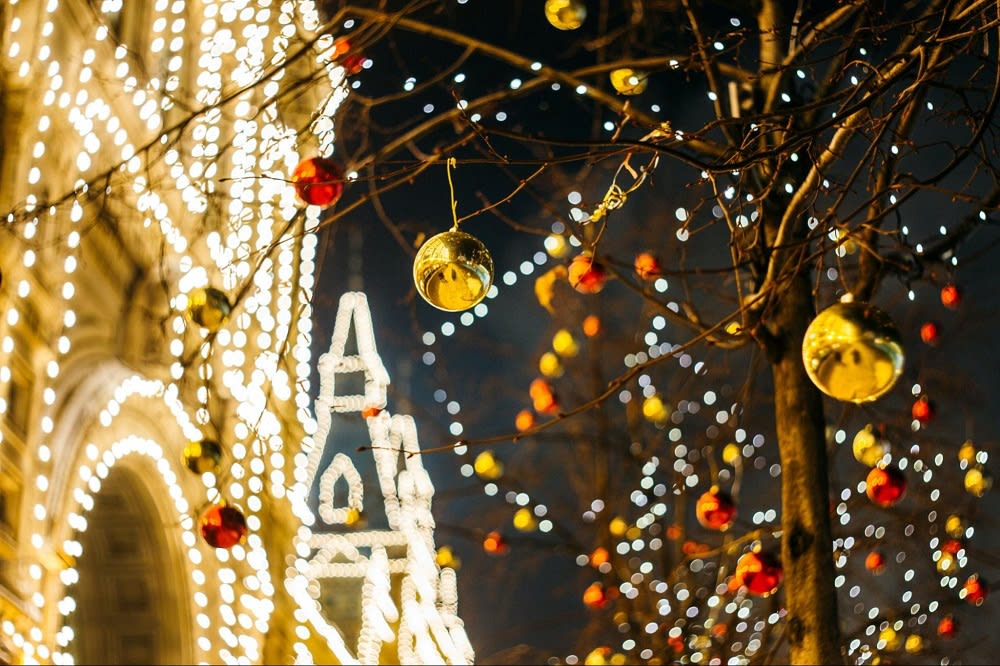 If you're visiting towards the end of the year, you won't want to miss German Village's spirited and eventful Christmas Walk. You'll be able to enjoy good cheer in a family-friendly atmosphere as you enjoy various local concerts, watch local crafters, and tour some of the area's most beautiful homes. For a particularly lavish mood, take in the holiday decorations from the seat of a horse-drawn carriage with your loved ones, and kick the holiday season off with a memorable start.

The upcoming 2022 German Village Christmas Walk takes place on December 4th, and it is completely free to attend.
Real estate talent built on commitment
Thank you as always for reading
Wayne's World
, and we hope you've gleaned a newfound appreciation for this most cherished Columbus neighborhood. It's likely how we feel every day, dedicated to matching happy homes with families and working professionals throughout the greater Columbus region. If you're looking for choice Ohio real estate from someone who will work as hard for your portfolio's interests as the immigrants who built German Village, please don't hesitate to contact Wayne Woods.
Founded on a principled work ethic, you'll have the most passionate commitment to your real estate needs, fueled by unparalleled authenticity and integrity. Having grown up in Ohio, Wayne's keen sense of Columbus real estate trends was shaped by a natural, intuitive experience that you won't find from anyone else. For any questions or to learn more, you can reach us at
[email protected]
or give us a call at 614.779.1830. We look forward to serving your Ohio real estate needs with the dedication you deserve.