With general real estate market trends cooling across the country, the fluctuation of market conditions creates new opportunities for buyers and sellers. Although most people entering the market first think of property prices when searching for a home in German Village, factors like housing inventory significantly impact what buyers can find, how sellers can compete, and whether home prices drop or rise. Before explaining the role of housing inventory, here's what you need to know about German Village's housing market.
German Village is a historic neighborhood in Columbus, filled with gorgeous architecture and relaxed but refined energy. Conveniently located in downtown Columbus, buyers and residents love the area for its nearby amenities and the calmer local services in town. The
average sales price
for real estate in Central Ohio rose 9.7%, making it a great time for sellers to list. Alongside this, the inventory has risen 2.5% since last year, providing more options for buyers.
How to measure housing inventory
In the real estate market, housing inventory is measured through reports of inventory levels and months' supply. Inventory levels are the combined number of active properties on the market and pending sales and are measured at the end of each month. Increasing home prices tend to slow down as housing inventory rises, while home prices spike or remain high when inventory is low.

The term "months' supply" refers to the amount of time it would take for all the current inventory in a housing market to sell, based on the sales rate. A healthy market usually has six months' supply, resulting in more normal levels of price appreciation. Markets with low months of supply, like what's occurred in the recent past and today, usually cause prices to appreciate rapidly.
What influences inventory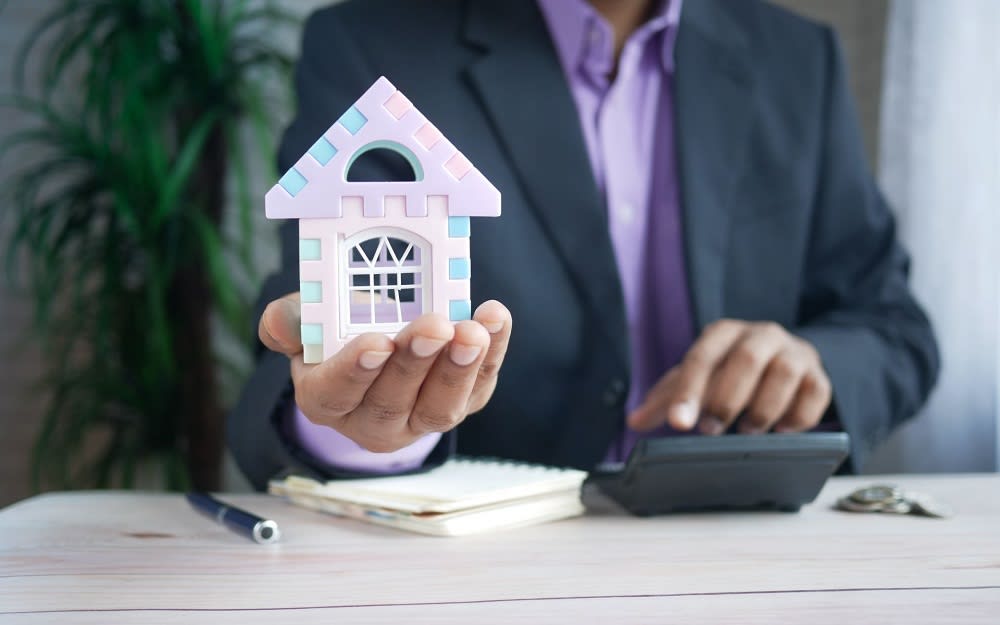 There are several factors currently influencing the inventory of Columbus real estate. First, low interest rates in 2021 caused a buying frenzy, as many buyers took advantage of locking in a good rate. To cool hot market conditions, interest rates rose, making it more difficult for buyers to purchase a property. However, previous years' buying trends seriously depleted the available inventory, and many areas are still building back up inventory today.
These low inventory trends are visible in areas like Columbus, where there's only
1.2 months' supply
. Although better than it was last year, it's still much lower than the six months of a healthy market. Inventory isn't helped by decreasing new listings, which are down 14.6% since last year. Inventory shortages are also caused by complications in new construction buildings, which don't have the amount of skilled labor needed. Increasing material costs also make home prices higher and inventory lower.
Another factor impacting inventory is buyer demand. Although buyer demand for German Village homes for sale has been curbed by rising interest rates, there's still competition between buyers and investors and new demand from emerging generations like millennials. Investors favor residential real estate for safer investments, while buyers and millennials also compete for homes to live in. With this competition, buyers may opt to rent instead.
Inventory for buyers
The amount of inventory in a housing market seriously affects buyers searching for Columbus real estate. When inventory is higher, buyers have more opportunities to search for properties under less pressure. They don't have to worry as much about finding a home and making an offer quickly, or foregoing contingencies in offers to outbid the competition. There are more options available to them, which means they can be more particular about what they choose.

However, low inventory, like the current German Village supply, makes it more difficult for buyers in the area. With fewer homes on the market, a search for a property can take much longer to complete and result in less success. Additionally, limited options drive up costs, reflected in the current rising average sales prices in the area. There's also less room to negotiate on the property's conditions or in an offer's contingencies, and buyers may find themselves compromising more on the home's features.
Inventory for sellers
Sellers listing their homes with high inventory can expect a few obstacles to the listing process. With more competition on the market, a seller will have to make their home appealing by completing repairs, selecting updates carefully, and pricing competitively, among other tasks. Sellers have less negotiating power and must be flexible with a buyer's requests. The process itself will also take longer, and without careful marketing, sellers run the risk of their properties lingering on the market.
Selling during low inventory has its perks. Low inventory creates more competition between buyers, which means sellers can be more selective about the offers they accept. Lower inventory is typically accompanied by appreciating prices, so sellers can expect to list their homes at a good price and sell quicker when inventory is low. However, the real problem may arise after a seller closes on a sale, and they must search for a new place to live. Some sellers, during low inventory, may choose to hold on to their properties despite favorable market conditions due to limited housing options.
Ready to search in German Village?
Housing inventory has serious impacts on buyers and sellers alike. Measured through months' supply, inventory in areas like German Village is low, creating favorable conditions for sellers. Buyers interested in the neighborhood's perks will have to search smartly and patiently to find a home in this desirable area. Although sellers can expect better prices for their properties, they should also be mindful of their home search after they've sold.
As inventory in Columbus continues rising, market trends will likely fluctuate in buyers' favor, although there's still a way to go until inventory returns to healthy levels. When you're ready to start your search for homes in the area, or if you want to list your property, contact experienced local agent
Wayne Woods
to guide you through the process.