A stunning Columbus neighborhood, Upper Arlington has long been a sought-after address for locals and those relocating from in-state or across the country.

Underneath an expansive canopy of green, the neighborhoods are quite serene, designed to take advantage of the area's lush landscape. Taking its cue from the Garden City movement of the early 20th century, Upper Arlington residents celebrate, and indeed, prioritize the community's immaculate park-like environment.

Upper Arlington is home to a lavish golf and country club scene, outstanding shopping and dining, award-winning schools, and an unparalleled luxury lifestyle, but the true attraction is the homes.

With properties spanning multiple eras and styles, including Arts and Crafts, Georgian, Federal, and Tudor Revival, as well as larger, more modern luxury homes in the north, the region is a treasure trove of stunning livability. With such a variety of homes — prices range from $400,000 to more than $2 million — boosting a home's value in Upper Arlington is anything but uniform. For example, the demands of a fifty-year-old Tudor are different from those of a modern contemporary.

That said, there are a few universal value-add steps that cut across time and architectural influence. If you're looking to give your property value a push, consider these four tips to increase your Upper Arlington home's ROI.
A clean home is a valuable home
It's not the flashiest method for boosting a home's ROI, but if you're listing your home for sale, few things will impress a buyer more than a clean, well-staged home that's move-in ready.

Even if you're months or years away from selling, a tidy, uncluttered property is far more livable than the alternative. Luxury properties, in particular, benefit most from maintaining a fresh, cohesive aesthetic. Less clutter and thoughtful furniture placement or staging promote a sharp, cohesive appearance. You want rooms to flow effortlessly from one space into the next.

The astute pairing of room, furniture, and accessories — with minor complimentary upgrades such as new paint, updated lighting (in kitchen and bathrooms in particular), and light, airy window treatments — quickly transforms your home. The effort enhances a room's color palette and spatial properties and allows natural light to fill the space.

In older homes or ones with historical significance, architectural features or focal points shine devoid of ill-fitting or unnecessary elements. Cleaning your home is also an opportunity to add intelligent thermostats, fire, carbon monoxide detectors, low-key security systems (think cameras, locks, video doorbells). All of this tech will help your home sell faster, even if it doesn't have a clear monetary value.

For homeowners planning to sell, your first step in the listing process should be cleaning, decluttering, depersonalizing, and staging. Surveys of real estate professionals from across the country concur that you can positively influence a buyer's opinion of your home by staging. Beyond that, roughly 25% of those same real estate agents suggest the cleaning and staging of a given home can improve a home's value.

A primary advantage of this type of 'improvement" is its relatively low cost. You aren't making wholesale changes or improvements, so costs remain manageable. Ultimately, minor upgrades are a small price to pay, considering the added value that comes in return.
Consider modest kitchen upgrades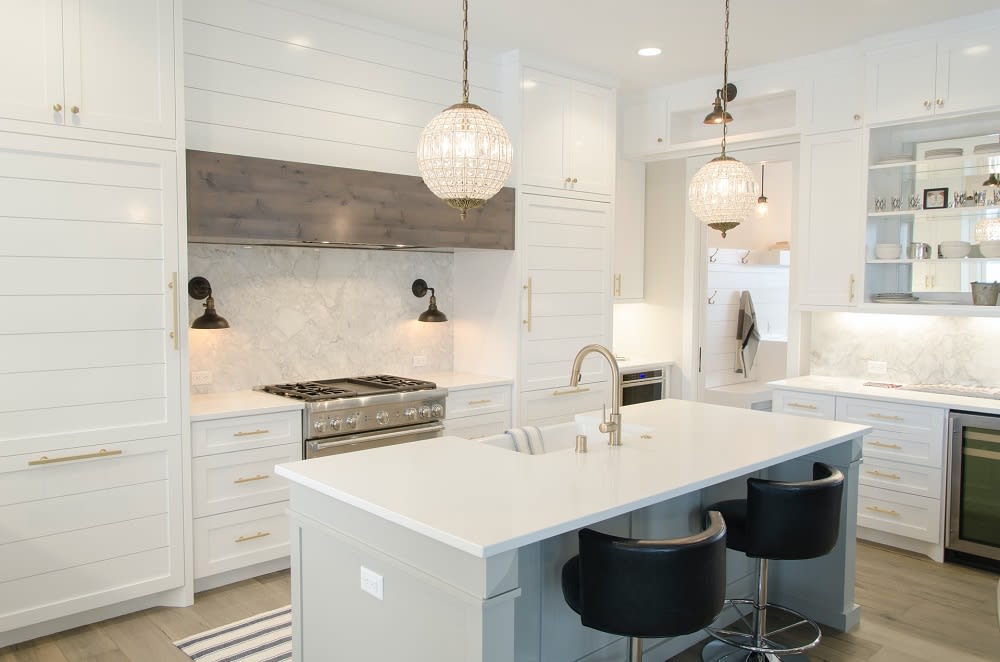 A home's interior is the primary driver of its value, but the one space that rises above all others is the kitchen.

For many Upper Arlington homes, the kitchen is where everything happens. It's a dining room, a living room, a family room, an entertainment space, a home office, or a place for study. Most of the time, the kitchen serves a practical purpose, and at other moments, it's the social heart and soul of the house.

As such, the right improvements to your kitchen have the potential to boost your home's overall ROI significantly. Most kitchens don't require grandiose upgrades to generate that meaningful ROI.

The list of viable updates to your Upper Arlington kitchen could feature:
New cabinet and drawer fronts or repainted fronts and boxes if still in excellent condition
Updated hardware and pulls and new fixtures
Smart, energy-efficient appliances, including oven/range and refrigerator
Updated oversized side-by-side sink
Updated lighting package
Fresh paint throughout
Additional improvements worth considering include new countertops, backsplash, and flooring. All three prove a cost-effective measure, even for ultra-high-end luxury homes, depending on the kitchen's size and the level of upgrade you choose.
Overall, to get the most from your kitchen updates, expect to spend between $25,000 and $30,000. In a regular market, the investment will return approximately 80% at the time of sale. In a market driven by high demand and limited inventory, expect the reward to be considerably higher. If your Upper Arlington home is in one of the more sought-after and exclusive neighborhoods such as Old Arlington, Governours Square, Henderson Heights, or Scioto Trace, a kitchen upgrade could lead to a very lucrative sale.

To maximize your return, stick with moderate, straightforward improvements. You could spend more — a lot more in many instances — but you'll quickly reach a point of diminishing returns.

A major kitchen remodel can exceed $75,000, and upscale makeovers run double the cost. In both cases, you could generate a return of 50% when it comes time to sell.

Many Upper Arlington kitchens will only require touch-ups, especially if you've kept your home in excellent condition. Again, swapping cabinet fronts (i.e., replacing the area with the most wear and tear) will transform the space, even if you do nothing else. Similarly, a new set of appliances and backsplash with drywall will also do the trick.
Spend time improving your property exterior
Curb appeal matters everywhere, but in lush, park-like settings such as Upper Arlington, a neglected exterior stands out and will sink the home's overall value. However, a well-maintained yard and facade will draw in potential buyers for all the right reasons.

Curb appeal plays a central role in value regardless of your plans to list a home. Similar to the cleanliness and staging of your home's interior, a well-cared-for exterior signals excellent stewardship; owners take pride in keeping the property updated and immaculate. There's plenty of intrinsic value in that alone.

Fair or not, potential buyers judge homes based on outside appearances. A neighborhood with a collective approach to maintaining exteriors will command higher values versus one that doesn't.

Just how important is the exterior?

Consider that of the top 11 renovation projects that carry the highest ROI for the Midwest U.S., 10 of them are exterior or exterior facing projects, including:
Garage door replacement
Adding manufactured stone veneer
Siding replacement (vinyl)
Window replacement (vinyl)
Window replacement (wood)
Siding replacement (fiber-cement)
Entry door replacement (steel)
Deck addition (wood)
Deck addition (composite)
Grand Entrance (fiberglass)
(For those curious, the lone outlier is a minor kitchen remodel, at number four on the list.)

Though varying costs are involved, each upgrade will positively impact your Upper Arlington home. The quickest path to quick ROI boosts would be the relatively inexpensive garage or entrance door replacements. If you plan to occupy the home long-term, energy-efficient windows and siding replacement will serve you now and if you plan to sell within five to seven years.

If you want to hold off on any physical improvements, the landscape itself should always receive your regular attention. Again, this goes back to essential cleanliness:
Mowed lawn
Trimmed trees and bushes
Power washed drive- and walkways (and windows and facade)
Well-kept gutters and drainage
Manicured and uniform backyard
Updated and working lighting with full coverage in the front and back
Considered together, this list will provide the ultimate exercise in exterior cohesion — both in appearance and value.
Play to your home's strengths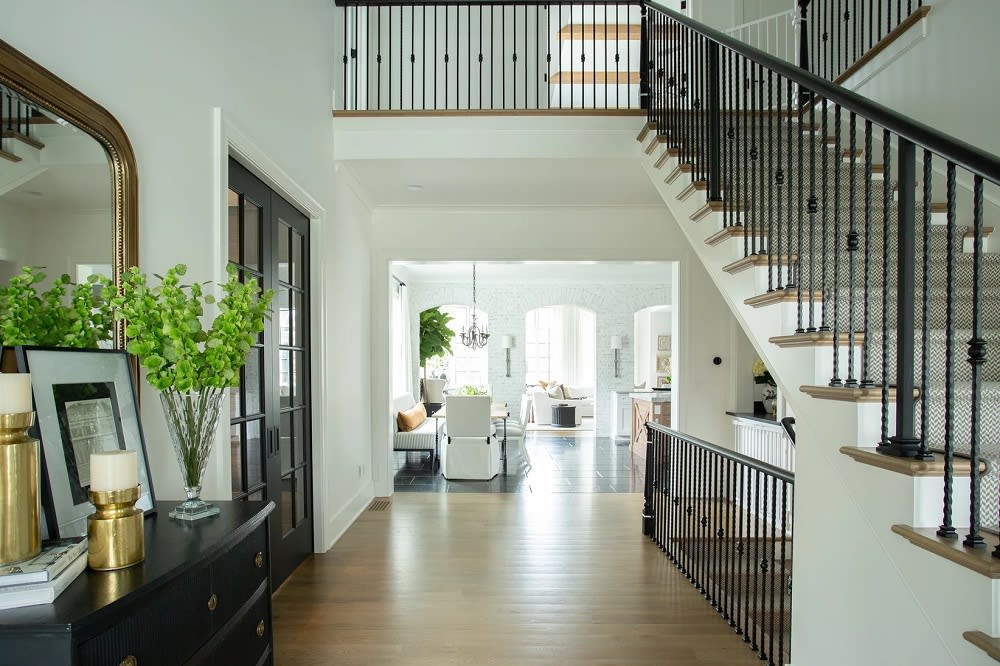 Considering the Upper Arlington market's uniqueness and the number of tastes and lifestyles it appeals to, it's challenging to pinpoint the exact steps for boosting ROI, especially if you already have a great home in a great neighborhood where any essential updates become a zero-sum game.

If you find yourself in this situation, dig deeper into market trends — in Upper Arlington, Columbus, and the broader relocation market across the U.S. — to uncover what's popular with buyers.

Examine comps that recently underwent renovations and their sales price, showing subtle shifts in a submarket. Are kitchen upgrades making a difference, or are buyers favoring homes with more robust outdoor spaces?

Broad trends matter, too. A prime example is the ramifications of the ongoing pandemic. In addition to creating a demand for homes with more space, the shift to remote work continues driving the popularity of at-home offices. Does your Upper Arlington residence have an under-utilized den, second living area, or small fourth or fifth bedroom? This could prove to be the perfect conversion space and make your home extremely attractive to the right buyer.

The same applies to creating a full laundry room in an oversized garage or unfinished basement or turning excess kitchen or back entryway space into a walk-in pantry.

Ultimately, whether you're selling now, waiting until later, or want to improve your home's livability and value, it's a matter of fulfilling the wants and needs that homebuyers are willing to pay.
Ready to explore the best of Columbus real estate?
Contact Wayne Woods today
to start your home buying or selling journey. From Upper Arlington real estate to German Village homes for sale, allow Wayne and his years of experience and expertise to be your guide to Columbus' luxury real estate market.