History, charm, and beautiful surroundings converge in German Village, a quaint neighborhood in Columbus, OH. It's one of the largest privately-funded historic districts in the entire country, and it's a highly desirable place to settle down.


Are you thinking about buying a home in German Village? Here are the top seven things you need to know.


1. German Village is filled with history
German Village, Columbus' premiere downtown neighborhood is one of the most outstanding historic restorations in the world. Settled by German immigrants in the early to mid 19
th
century, it was added to the National Register of Historic Places on December 30, 1974, becoming the largest privately-funded preservation district on the list. In 2007, it was made a Preserve America Community by the White House. Today it is 233 acres of "living" history where the old meets the new and the result is a vibrant and charming community. In 2011, the American Planning Association designated German Village as a Top 10 Great Neighborhood, singling it out for architecture, parks, and engaged citizens.


2. German Village defines community
German Village is remarkably community-minded. Run by the residents for the residents, the German Village Society helps make sure every resident feels included. When you move to German Village, you'll have the option to join several service initiatives. Shape the neighborhood's sustainable practices, promote local art, or help spread the village's deep history by providing historical tours for visiting groups. Regardless of your interests, you're sure to find a way to keep yourself entertained and involved while also supporting the greater good.


3. Brick homes and brick-lined streets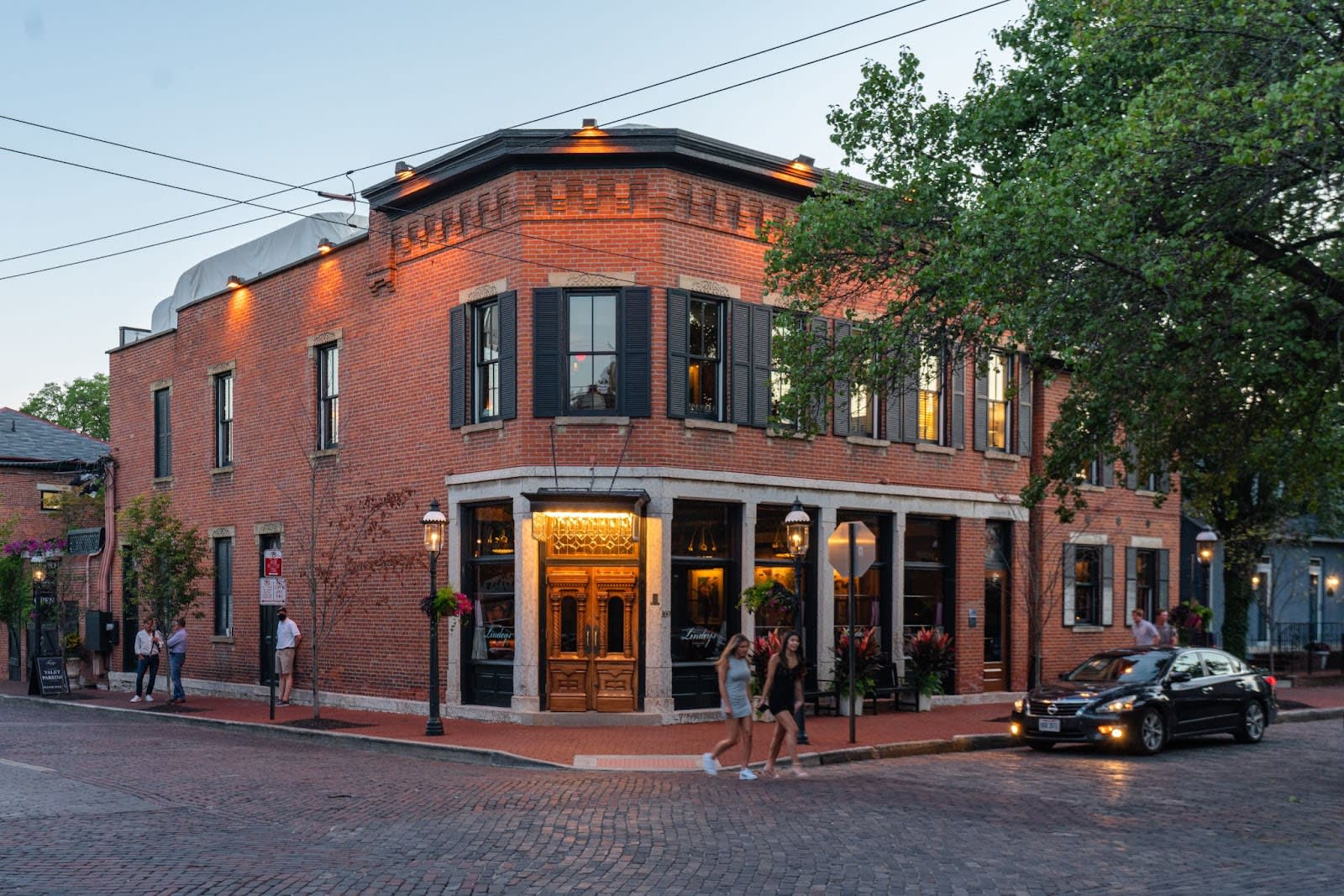 German Village is known for its red brick design aesthetic. Quaint red brick sidewalks line quiet streets peppered with impressive red brick homes. The entire village has a classic beauty, and when you begin your home search, you can expect to find several options dating back to the mid-to-late 1800s. Most of the single-family properties' exteriors have been heavily renovated, but manage to retain their original features. You'll also find ample yard space, making these homes ideal for families. The median home price in GV is about $600k.


4. German Village has big-city access
One of the biggest draws of GV is its perfect blend of a quaint neighborhood with big city access. German Village is only separated from downtown Columbus by a single bridge, and yet it's as quiet and removed as a suburb. Heading to work or hankering for a night on the town? Downtown Columbus — the city's cultural hub — is just a short drive away. Head into the city knowing you can return to your beautiful community at any time.


5. The shopping is unique
German Village has a rich commercial life shaped by its many local retailers and artisans. Wander through the authentic 1800s charm of Third Street and pop into one of the many businesses, like Winans Chocolates + Coffees, The Book Loft, or Tiki Botanicals.


If you're in the mood to browse rather than buy, check out
Franklin Art Glass
— Franklin Art Glass is one of the world's premier stained glass studios. German Village values its creative community, and you'll certainly see that reflected in its neighborhood shops.


6. The dining is delicious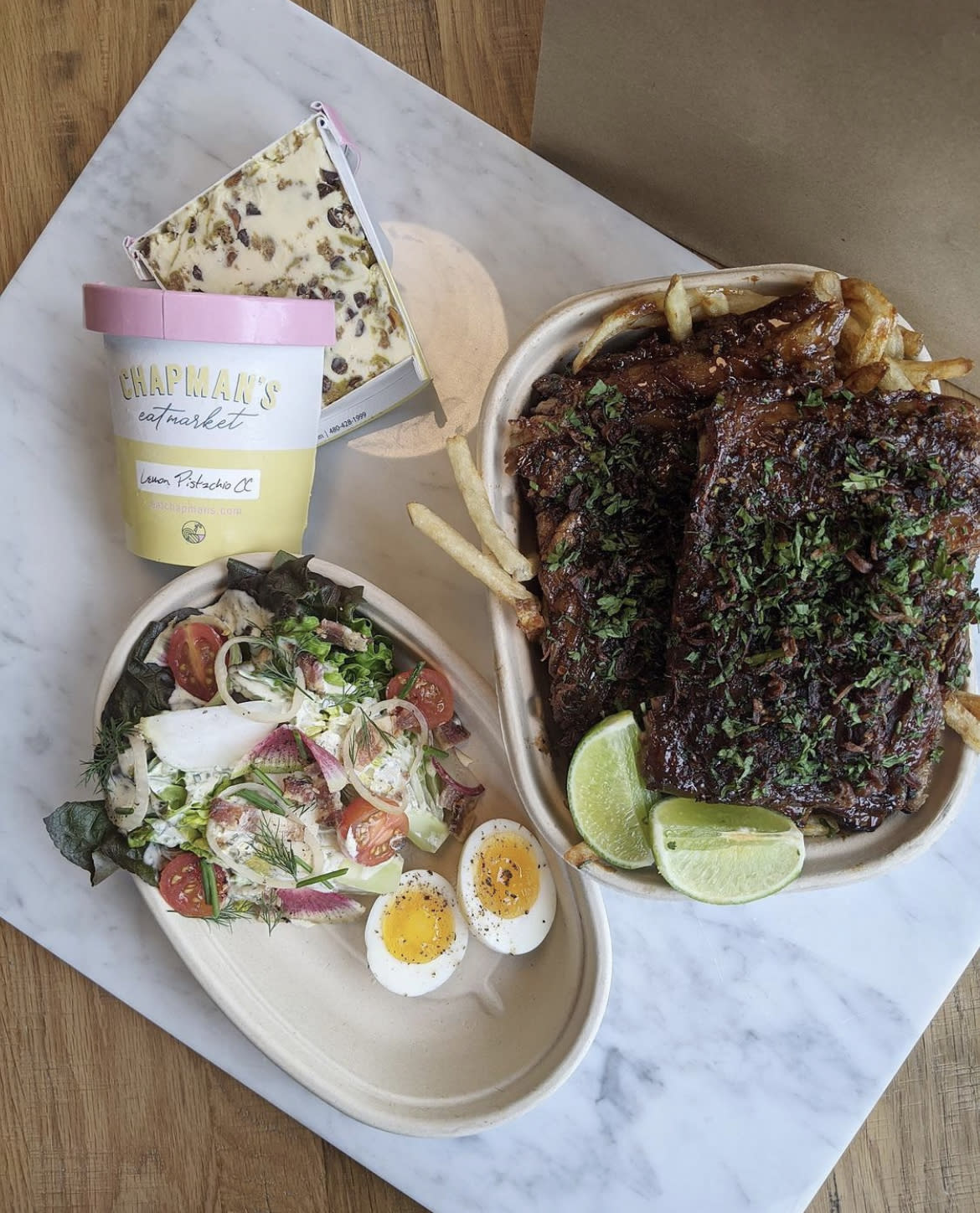 Chapmans Eat Market, Credit: Chapmans Eat Market
German Village also boasts a delicious dining scene with plenty of diverse options. If you're in the mood for a classic American bistro experience with decadent surf-n-turf entrees, try
Lindey's Restaurant and Bar
. Lauded with OpenTable's Diner's Choice award, Lindey's is a popular local spot with patio seating and an iconic copper bar from which to enjoy delicious cocktails.


Locals also love
Chapman's Eat Market
, which serves up global cuisine in a stylish, vintage-inspired dining room. Order some tasty entrees like braised lamb shoulder or roasted striped bass, or order off the delightful craft cocktail menu during a night out with friends.


For a sweet treat,
Pistacia Vera
has got you covered! This cozy cafe is the perfect place to enjoy a delicious macaron, or indulge in pastries and coffee. Whether you love cold brew, cafe au lait, iced lattes, or espresso, Pistacia Vera can provide you with your morning caffeine fix.


7. There's a lot of green space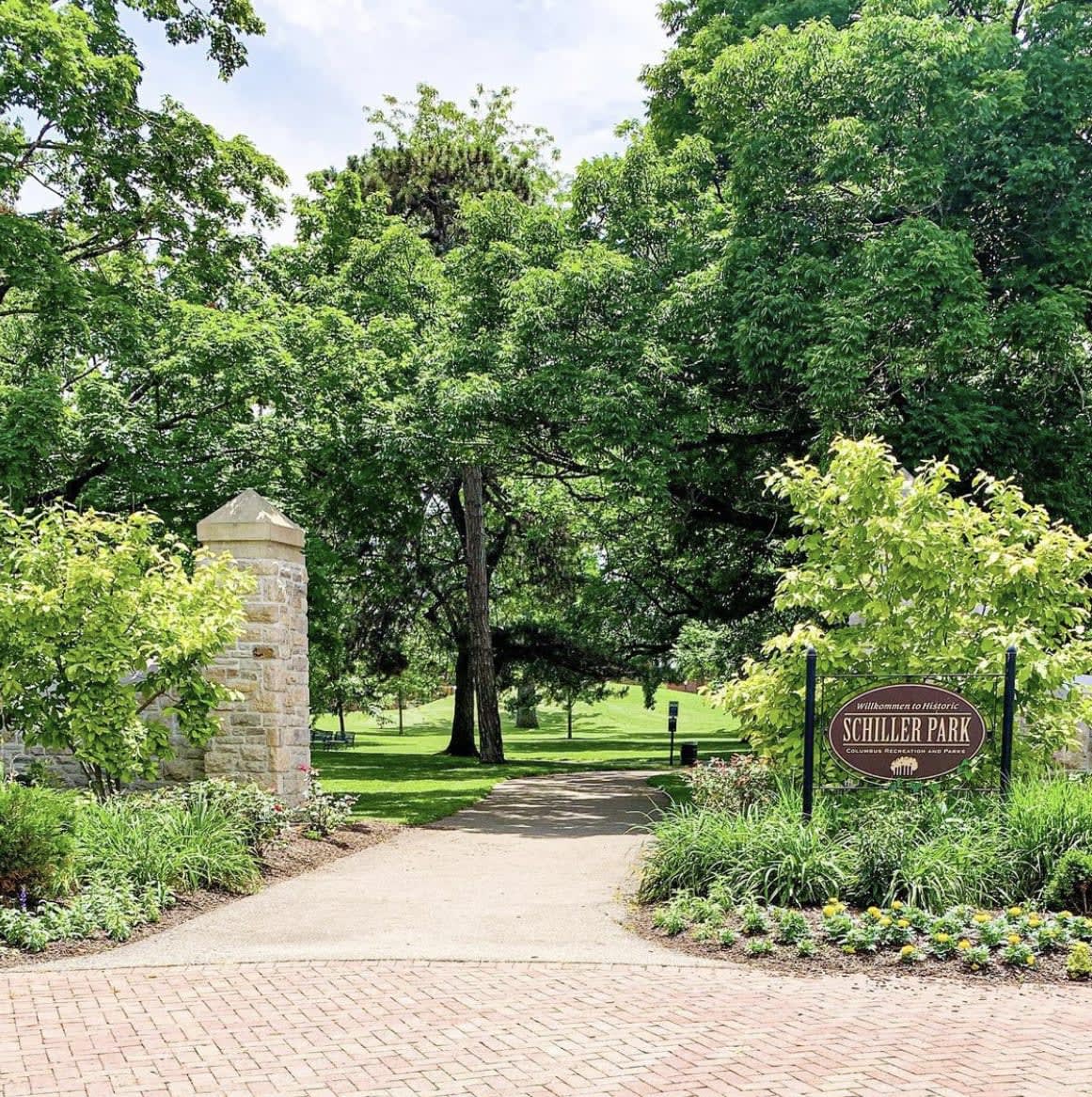 Schiller Park, Credit: Wayne Woods
One of the things that make German Village exceptionally beautiful is the amount of greenery. There are several parks to choose from, and all are flush with colorful gardens and well-maintained gath
ering spaces.
Schiller Park
is probably the most-used area in the entire neighborhood thanks to its expansive green space, tennis courts, basketball court, pond, and playground. Its "old world" touches — hanging art and iron benches — give it a peaceful, historic feel.


8. There are plenty of options for schools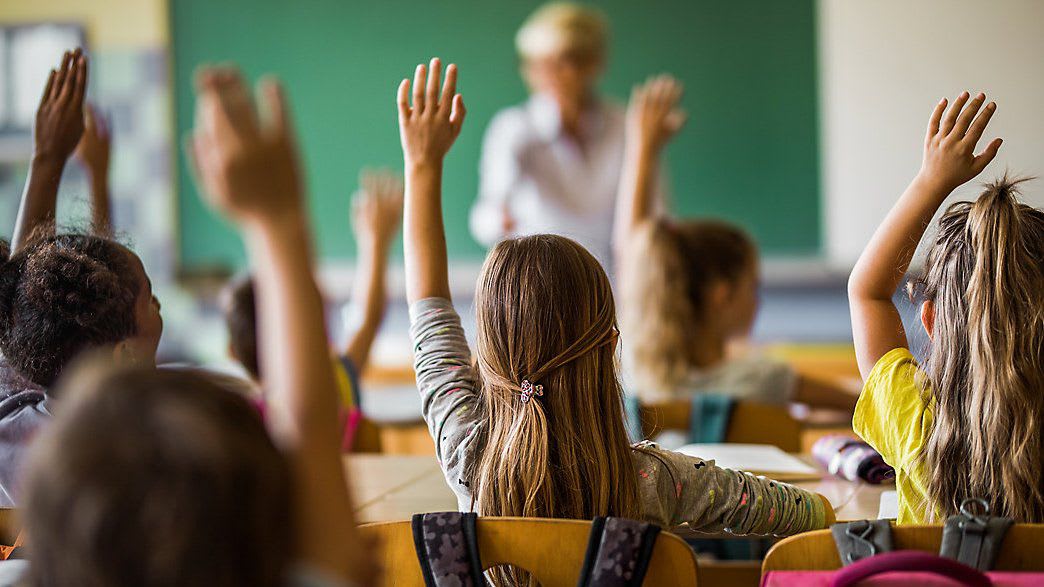 Raising a family in German Village means access to some truly stellar educational opportunities. Some of these include Columbus Alternative High School (public), The Columbus Academy (private), The Wellington School (private), Columbus School for Girls (private), and St. Mary's School (a private school located in the heart of GV). Students residing in this area have access to unparalleled academic and extracurricular experiences.


9. The network is strong
Living in German Village means having an automatic network of professional and social resources. German Village's
website
alone provides residents with a one-stop-shop for all local resources, like doctors, dentists, dog sitters, salons, spas, and more. German Village is an ideal place for people who want to feel like part of a community that prides itself on helping and supporting neighbors.


What's next?
If German Village sounds like the place for you, you'll want to work with an experienced agent.
Wayne Woods
knows German Village real estate and can help you find your dream home in a dream community.