Columbus is the most populated and fastest-growing city in Ohio. Columbus residents love their city, in part because of the many entertainment options. In this article, we'll introduce you to nine attractions that are must-see in Columbus, divided into three categories based on the neighborhood where they are located.
Short North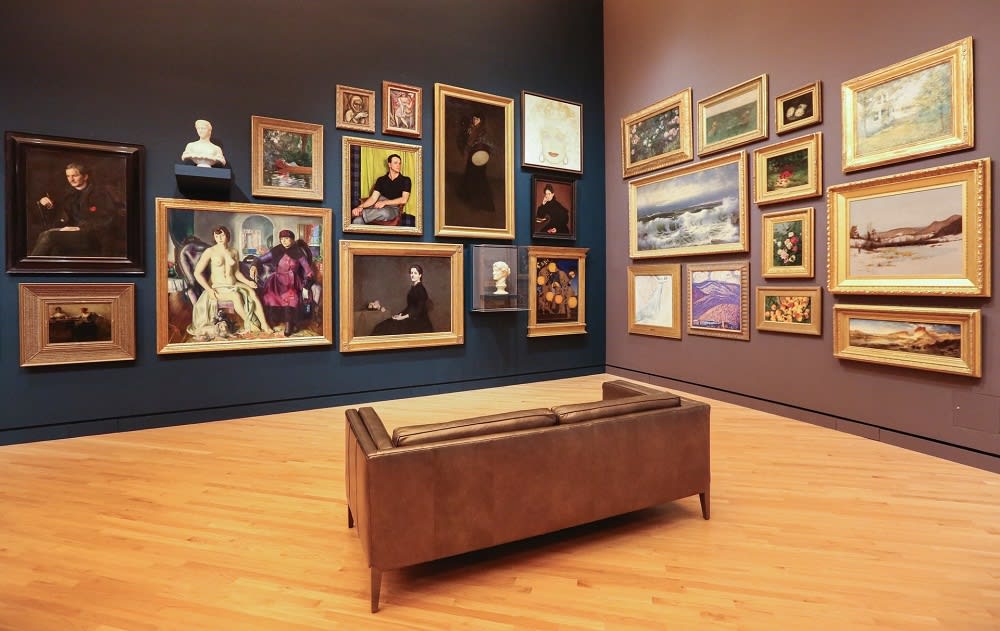 Affectionately known as the "Art and Soul of Columbus," Short North is largely responsible for the local art revitalization in Columbus. One of their key values is to be welcoming to all people. Visitors can browse several art galleries, shop from several local and chain retailers, or grab a bite to eat from one of their many restaurants. You'll enjoy seeing murals painted on the side of many buildings. Visit their website (linked in the title) for more info and a schedule of events.
Not only is Goodale Park the oldest in Columbus, but it is one of the oldest parks in the entire United States. The land for the park was gifted to the city in 1851 by a man named Lincoln Goodale. At the park, you'll find over 650 trees, a quiet pond with a gazebo nearby, and a large playground. This park is also a popular spot for Short North Real Estate, as there are many beautiful homes surrounding the park.
The conservatory boasts beautiful exhibitions, artwork, and gardens. The John F. Wolfe Palm House is an especially popular attraction and a popular site for weddings, cocktail parties, and other special gatherings. From January-October, you can attend "Chihuly Nights," a special light show put on by the park. Franklin Park also offers limited-time displays, themed cocktail parties, and special art classes for adults.
German Village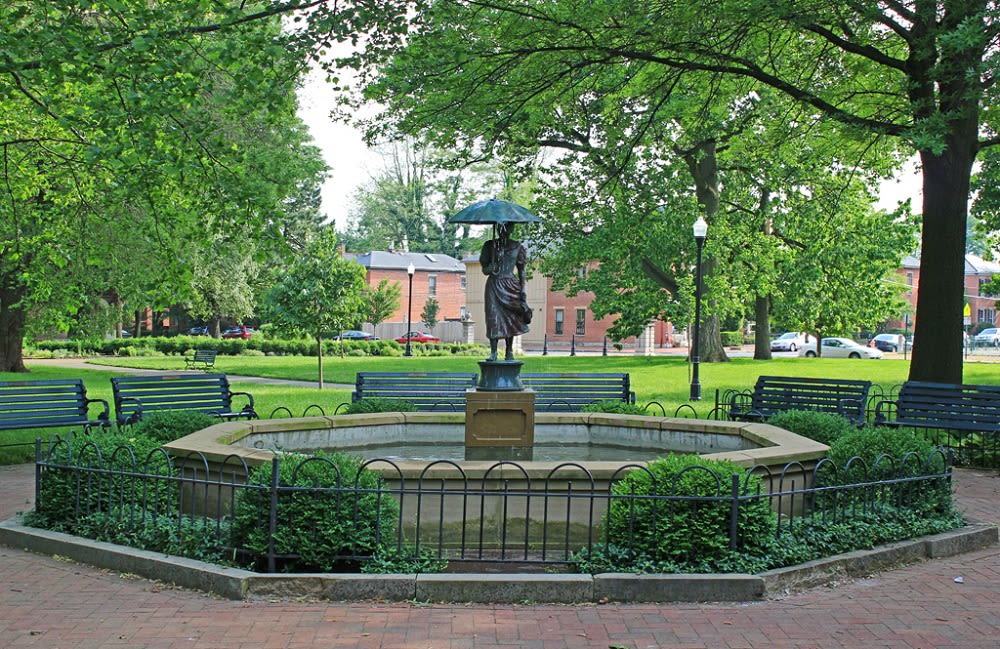 Photo courtesy of Columbus Landmarks
Schiller Park spans 23.5 acres and features well-kept gardens as well as a fishing pond. Guests will also enjoy the softball diamonds, picnic areas, and the community center. The park also hosts the Actor's Theater, a local organization that puts on free classic plays in the park during the summer. Little ones (or their parents) may be interested in one of the many summer camp options provided by the park. Check Schiller Park's website (linked in the title) for more information.
Bird habitats, dog parks, and a climbing wall are only the beginning of what this beautiful park has to offer its visitors. Guests will also enjoy the nature center, hiking and fishing options, and the volleyball courts spread out over the park's 120 acres. While you're probably not used to taking nature walks in the middle of a large city, Scioto Audubon Center allows you that opportunity. Ironically, this location was once the site of an industrial landscape but has been transformed into an oasis of nature and wildlife.
The German Village Meeting Haus serves as the visitor center for German Village. It also hosts the German Village Society, an organization committed to the community's tradition and reputation, while also thinking carefully about the future preservation of the district. Their meeting house is an enjoyable site for many who enjoy the unique architecture and manicured landscape.
As you can probably tell from the neighborhood name, the area has German roots and is considered by many to be a wonderful place to live. It should come as no surprise that the median sale price for German Village Real Estate has been up over the past year. The German Village Society plays a major role in the positive trajectory of the area.
Upper Arlington
As the name hints, Indian Run features a beautiful waterfall, along with a peaceful stream and quiet nature trails. The location was once home to Wyandot tribe members and is now maintained by the city. Observation platforms and a bridge over the falls ensure that visitors have several vantage points to enjoy the natural beauty of the park. Keep in mind that jumping into the falls is illegal and can lead to injury.
Hayden Falls Park is another local favorite for anybody who enjoys outdoor scenery and time spent in nature. The park offers stunning views of a 32-foot waterfall, accessible via a boardwalk, as well as several picnic tables to enjoy a meal with family or friends. Swimming is prohibited at the falls, but the waterfall is a breathtaking sight to witness throughout the year, regardless of the outside temperature. Those who want to enjoy year-round natural beauty may want to talk with a local real estate agent about Upper Arlington, Ohio homes for sale.
Unfortunately, some time has passed since the last "normal" Ohio State Fair. Changes have been made each of the past two years because of the ongoing COVID-19 pandemic. However, the hope is that the fair will take place as normal this year. The 2022 Ohio State Fair is scheduled for July 27th through August 7th. Fairgoers enjoy a wide range of exhibits, food and drink options, games, live performances, and several unique traditions. Several exciting names are on the schedule for 2022, including Toby Keith, Nelly, Zach Williams, and Gabriel Iglesias.
Looking for Short North, German Village, and/or Upper Arlington real estate?
As you can see, Columbus is a thriving city and should be on your list to check out sooner rather than later. If you visit one of these neighborhoods and enjoy your time there so much that you'd like to consider relocating to the area, reach out to Wayne Woods. He is knowledgeable about Upper Arlington Ohio Homes for sale and can guide you through the process of buying a home in your favorite neighborhood. Contact Wayne Woods today!